I participated in an Influencer Activation on behalf of Influence Central for Carson-Dellosa.
I received product samples and a promotional item to thank me for my participation.
As a parent who watches her daughter happily skip to the school bus every morning, there's nothing I want more than for her to feel confident at school. Whether that includes getting a good grade on a test or overcoming her fear of speaking in front of the class, nothing is better than seeing the smile on her face after she accomplishes what seems like an impossible task!
I remember when Maura first volunteered to 'share' something with her class, similar to the 'show and tell' I did when I was in elementary school ages ago. She's always been super talkative, but when all eyes are on her, that's a whole 'nother story! Maura tends to get very shy and nervous, hesitating often and looking down at her feet when speaking in front of a group of people, even if they're all her friends. However, we had just adopted our beautiful dog, Pepper, from a shelter the weekend before, and she really wanted to share this experience with her class. I emailed some photos to her teacher that morning for her presentation, and that was that! She told her class all about her dog, and what it was like to adopt a rescue. Her class thought it was incredibly cool and couldn't stop asking questions about her new dog. Maura's confidence skyrocketed, and she came home beaming, so excited to share the experience with me. She's shared every week since… sometimes even twice a week!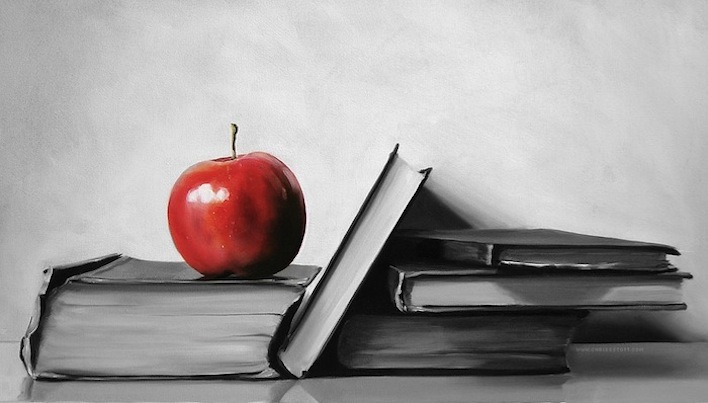 Now if only she was this confident about taking tests! When it comes to testing, Maura often needs assistance with preparation and luckily, there are tools to help. Carson-Dellosa Spectrum Test Prep and Practice workbooks help students prepare for standardized tests by improving and strengthening their test-taking skills, which boosts their self-confidence! Just what Maura needs. Each grade-specific workbook includes standards-based math and language arts practice, comprehensive practice tests and useful test-taking strategies all aligned to Common Core Standards.
We've been using Carson-Dellosa Spectrum workbooks for a couple of weeks now, specifically the Grade 2 Test Practice and Test Prep books. What I liked most about these books is that they cover the skills and standards that Maura is learning in class. She can review and reinforce what she's already learned, and look ahead to what she can expect later on in the year.
Testing isn't only about learning content. This series also teaches students to follow directions, understand different test formats, budget their time wisely and learn effective strategies for avoiding common test taking mistakes. What Maura liked most about the books is the highlighted 'strategies' and 'test tips' on every page because she does not like taking tests and every little bit of advice helps! All wording in the books is appropriate for her age and easy for her to read.
Spectrum Test Practice workbooks simulate the actual test taking experience. Maura mentioned that working on the Spectrum Test Practice book felt a lot like a big test she's taken at school, but 'more fun' because she knows it isn't actually being graded. These workbooks allow her to practice and reinforce her skills without the pressure and I believe this will help alleviate her anxiety when it comes to taking tests in the future.
I feel that Spectrum Test Prep and Practice workbooks are preparing Maura for future standardized tests by giving her the confidence and practice she needs to learn how to become a successful test taker. For more than 15 years, teachers and parents have recommended the Carson-Dellosa Spectrum series for helping children improve and strengthen their test-taking skills, and now I can count myself as one of those parents! We are looking forward to trying out future grade workbooks down the road.