I had no idea there were so many different species of lemurs. To quote Morgan Freeman, "there are little ones, big ones, dancing ones, and singing ones…" and I'm in love!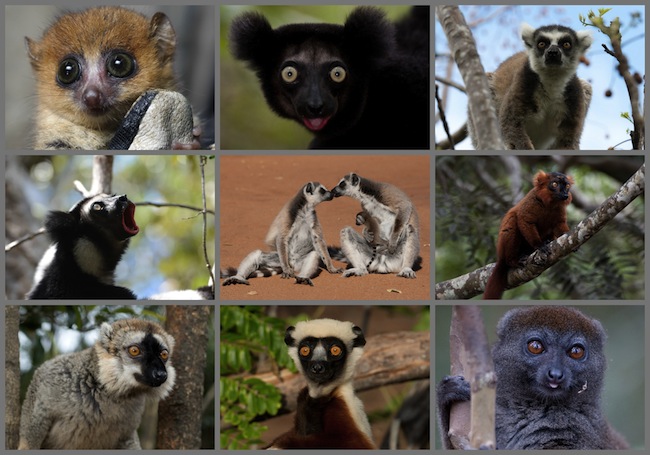 Earlier this week, I took my family to a special screening of the new film, ISLAND OF LEMURS: MADAGASCAR, at the Samuel C. Johnson IMAX theater at the Smithsonian National Museum of Natural History in Washington, DC… we walked in knowing pretty much nothing about the species, and left the theater with more knowledge about these incredible animals than we ever expected, from how they arrived in Madagascar, to how they've evolved over the years, and are now endangered.
About the film:
Morgan Freeman narrates the incredible true story of nature's greatest explorers—lemurs. Captured with IMAX® 3D cameras, the film takes audiences on a spectacular journey to the remote and wondrous world of Madagascar. Lemurs arrived in Madagascar as castaways millions of years ago and evolved into hundreds of diverse species but are now highly endangered. Join trailblazing scientist Dr. Patricia Wright on her lifelong mission to help these strange and adorable creatures survive in the modern world.
It's such a wonderful documentary! And at only 39 minutes long, it's just the right length for little ones who tend to lose interest fast. Watching it in 3D is a must! Maura would reach out and try to pet the lemurs. It was so funny to watch. The music in the film is also great. All the songs are by Hanitrarivo Rasoanaivo, who flew in all the way from Madagascar for the screening.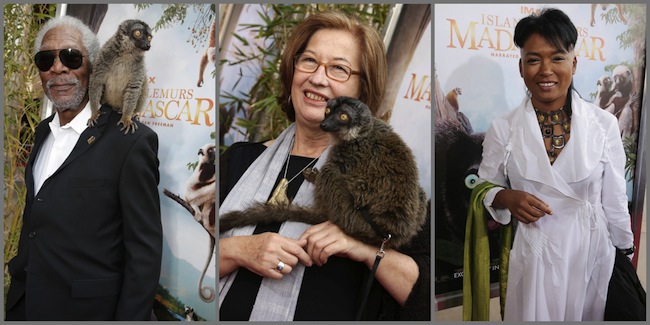 After the film, there was a Q&A with director David Douglas, writer/producer Drew Fellman, and the 'human' star of the documentary, scientist Dr. Patricia Wright. The three of them were sitting right in front of us during the film and we had no idea! Maya got to ask the first question, which she was thrilled about- "Are lemurs dangerous to humans?" To which Pat responded (I'm paraphrasing)- "Not at all. They're kind and gentle creatures and will come right up to you." They don't have predators, really, so I'm guessing that's why they're so nice. You could clearly see the passion and love that Dr. Wright has for these strange, yet amazing animals!
Island of Lemurs: Madagascar is rated G, for everyone. The entire family will enjoy this documentary adventure! Watch the trailer here: islandoflemurs.imax.com. There are fun downloads, games, and other activities on the website, including an Educator's Guide.
This is a behind-the-scenes look at the film:
My family went to a complimentary screening of the film, but all opinions are my own.
Photos of lemurs and movie poster provided by Warner Bros.