I received LISTERINE® Brand products and a Walgreens gift card from Johnson & Johnson Healthcare Products Division of McNEIL-PPC, Inc. and The Motherhood as part of my participation in the LISTERINE® Brand Totally Taken Care Of program. All thoughts and opinions expressed in this post are my own.
Summers are filled with lots of fun activities… from swimming at the beach to hiking and biking, exploring the many sites around Washington, DC, or staying home to do a little gardening or crafting, there's something for everyone!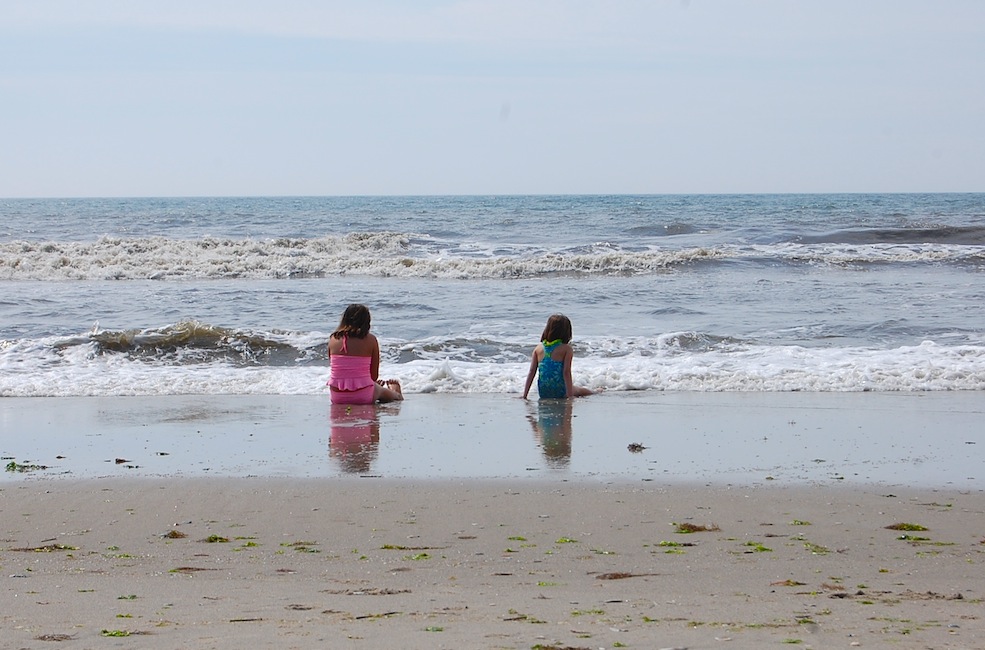 Unfortunately when school's out, our daily routine is all over the place, so some healthy habits tend to be brushed aside, no pun intended! As moms, we can encourage healthy habits and take care of every mouth in the family by integrating LISTERINE® TOTAL CARE into our family's oral care routine. LISTERINE® Brand knows that not only are each family member's preferences unique, but the health and needs of each family member's mouths are unique, too! This is why the brand offers several different products to meet everyone's needs.
LISTERINE® TOTAL CARE is a complete mouthwash that offers 6 unique benefits in 1 bottle:
Helps prevent cavities
Restores enamel
Strengthens teeth
Kills bad breath germs
Cleans the whole mouth
Freshens breath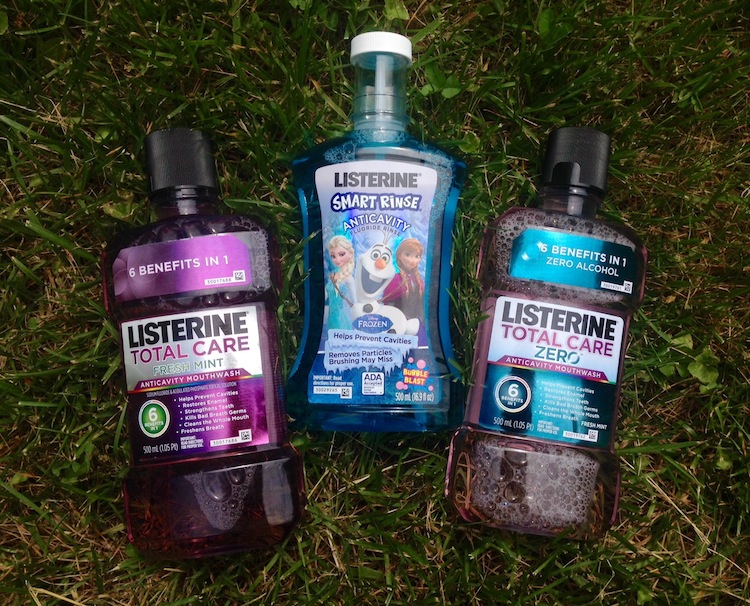 If you're looking for something without alcohol, LISTERINE® TOTAL CARE ZERO provides all the healthy mouth benefits of LISTERINE® TOTAL CARE in a less intense, zero-alcohol formula. And for your kids, there's LISTERINE® SMART RINSE®, a post-brush mouthwash specifically designed for children ages 6-12, which provides 12-hour cavity protection due to the added benefit of fluoride. Plus, the rinse helps clean the mouth beyond brushing alone, in flavors that kids will love. The Frozen Bubble Blast flavor will appeal to any kid, boy or girl!
Besides LISTERINE, you may also want to stock up on a few other things to help you care for your family this summer…
Sunscreen. Neutrogena CoolDry Sport sunscreen spray provides the convenience of a spray with the generous protection of broad spectrum SPF 70. Water-resistant for up to 80 minutes, the 'CoolDry' feature allows sweat to evaporate leaving you with a cool, clean feeling. I'm using sunscreen sprays like this more and more because the lotions can just be so messy!
Bandages. Band-Aid's clear Water Block Plus adhesive bandages help keep wounds clean and are 100% waterproof, protecting from water, dirt and germs, even when wet, which is so important in the summer months. My kids appreciate that they're clear to not draw any attention to their boo-boos. 😉 For something a little more fun, check out the Peanuts Band-Aids! Snoopy makes everything better.
Antibiotic Ointment. Neosporin + Pain Relief gives the benefit of 24-hour infection protection along with maximum strength pain relief, soothing cuts, scrapes, and burns. There are plenty of scraped elbows and knees over the summer, and a little Neosporin on the wound always makes my kids feel better almost instantly!
Hats and sunglasses. My kids seem to misplace or outgrow theirs sometime over the winter, so I always make sure to buy a new set for each child at the beginning of summer. This photo of Maya trying to take the perfect selfie in front of the Washington Monument last summer cracks me up. It's a great selfie, other than the fact that she completely blocked the monument with her head! It's there, I promise. Those awesome yellow sunglasses, though? She lost them, of course.

BUY IT!
Whether you're protecting your kids from UV rays or placing a BAND-AID® Brand Adhesive Bandage on a boo-boo, Walgreens can help you get ready for summer with a wide range of wellness products, including LISTERINE® TOTAL CARE rinses! LISTERINE® TOTAL CARE, LISTERINE® TOTAL CARE ZERO and LISTERINE® SMART RINSE® are simple solutions that help you ensure all of your family's mouths are Totally Taken Care Of this summer.
TWITTER PARTY ALERT
Join LISTERINE for a Twitter party on Wednesday, May 27th, at 12 p.m. ET / 11 a.m. CT / 9 a.m. PT. Expect fun prizes and great conversation!
What helps you feel like you've got your whole family Totally Taken Care Of?