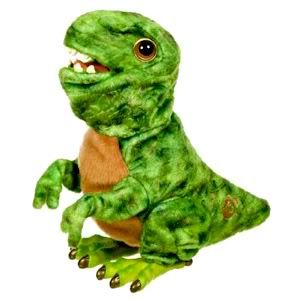 Both my girls are dino-crazy at the moment, so they were thrilled to "adopt" a Kota & Pals Hatchling. A baby T-Rex that MJ calls Buddy, after the character on PBS's Dinosaur Train. Would you imagine a baby T-Rex to be soft and snuggly? Yeah, me neither, but that's exactly what this adorable little guy is.
All it takes to wake him up is a light touch of his pink tongue, whether it be with a finger or a spoon. Yes, my toddler pretends to feed him like a baby. He roars like a real dino and moves his arms to let you know he's excited! A small discovery sheet is included, so kids can learn a few interesting facts about their new friend.
Check out MJ playing with her baby T-Rex:
Best for children 3 and up, Kota & Pals Hatchlings would make a fun gift for a dinosaur fan of any age! There are 5 other species that each do their own thing. The Stegosaurus roars and wags its tail, the newborn Pterodactyl squawks and flaps his wings, and the Triceratops moves its head as he roars. A Brontosaurus and Hadrosaur will be available soon!
The hatchlings are battery-operated and include 3 AAAs so you can start playing right out of the box. Some parents might not like the fact that this toy basically encourages kids to put their fingers in an animal's mouth. I know how my girls behave around real animals, so this isn't an issue for us, but just something to think about. However, not all the hatchlings are activated in this manner. The Stegosaurus, for example, wakes up when you touch his back. All can be played with in store before you buy!
Costing between $14.99-$16.99, hatchlings are available at toy retailers nationwide. If you prefer a dinosaur toy that does a little more than move his head and roar, you might want to check out Kota & Pals Stompers – which are bigger and have more features than the the Hatchlings – or the biggest one of all, Monty Rex.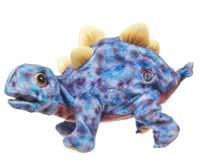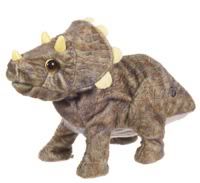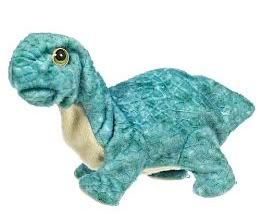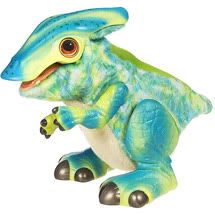 WIN IT!
One reader will win their very own Kota & Pals Hatchling! The exact species you'll get will be a surprise. To enter, please leave a comment telling me which of the 6 you think you (or your child) would like the most.
For extra entries:
Subscribe to my feed by feed reader or email (or let me know if you already do).
Follow me on Twitter (@OhMariana) and tweet about this giveaway: I just entered to win a Kota & Pals Hatchling from @ohMariana!

https://bit.ly/8i0ED9

Grab my button (at the bottom of the page) and link to me in your sidebar or blog roll.
Contest ends December 15th, 2009 11:59 pm EST. US entries only.
Leave a separate comment for each entry & a valid email address/blog URL.
One person per household may enter. Winner, chosen at random, has 3 days to claim prize.
Hasbro provided the product above for review and giveaway.