This is a compensated campaign in collaboration with Tide® and Gain® and Latina Bloggers Connect.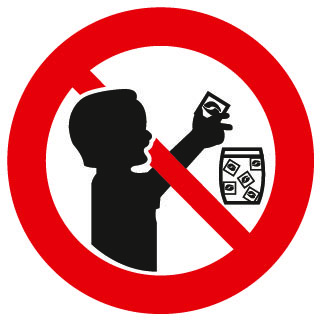 While the laundry room isn't one of my favorite rooms in my home, it's certainly one that I spend a lot of time in! Amid the rush of throwing a load of laundry in the washer, transferring the wet clothes to the dryer, folding it all, and running upstairs to put it away (then repeating this several times), it's easy to forget that there are curious little kids around that need constant supervision. Because it's not usually a place that children would hang out, the laundry room is one room that's often overlooked when it comes to making your home a safe environment.
Many of us use those new laundry pacs in our washers – the small, single use pacs that are so easy and convenient to use. It may seem like a pain, but whatever cleaning supplies you use, it's so important to make sure to keep them very high up and behind a locked door. They need to be kept Up, Up and Away… ¡Arriba y Lejos! These powerful laundry pacs contain highly concentrated detergent and require the same discipline as common household cleaning products when it comes to safely using, handling and storing, to prevent unintended exposure. The pacs' concentrated, multi-chamber form is uniquely designed to offer a convenient, yet more powerful clean, which is why the safe handling and storage of this product is such a high priority. Always have the number to poison control and your pediatrician handy, just in case.
Also, take a moment to kneel down on the floor in your laundry room and see the world from your child's perspective. What's within their reach? What needs to be locked up or put on a higher shelf? What can they knock down on themselves? Young kids taste and feel everything they can get their hands on to learn more about their environment, which is completely normal! You just have to make sure they're not getting into anything they shouldn't!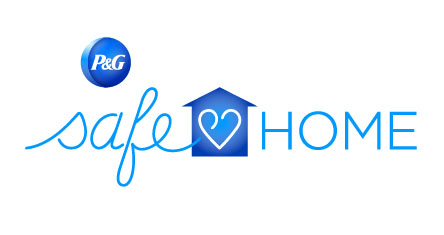 Through the "Arriba y Lejos" campaign, P&G is aiming to help parents keep their children safe through laundry room safety education, focused specifically on the responsible handling and storage of the single unidose laundry pacs, like Tide Pods and Gain flings. Follow @Tide and @GainLatino on Twitter for more helpful tips.

By making your home a safe environment, you can be confident that while little ones still need constant supervision, you're doing all you can to reduce the risk of accidents!
As Poison Prevention Week comes to an end…
do you have any tips to share on how to keep your home safe?
–
This is a sponsored campaign in collaboration with Tide® and Gain® and Latina Bloggers Connect. However, all opinions expressed are my own.