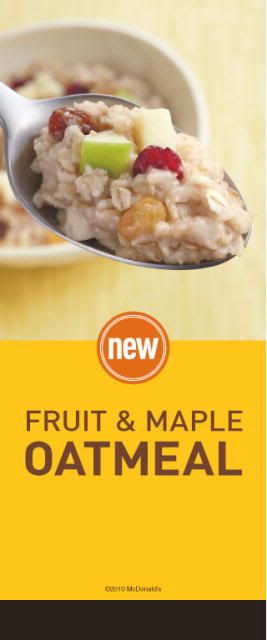 Join me for a Twitter party after lunch today!
At 1pm EST, special guest Laura Posada (@Dlauraposada) will be taking some time to chat with us about our nutritional goals for 2011. She's NY Yankee Jorge Posada's wife and wrote a book called Fit Home Team.
If you want to chat nutrition, and learn a little more about McDonald's new oatmeal, please join in with the hashtag #McDOatmeal.
Jessie (@jessienuez), Lisa (@newyorkchica), Yoli (@CuponeandoLive), Silvia (@mamalatina), Liz (@thoughtsofamomy), and myself (@OhMariana) will be co-hosting the bilingual Twitter party, which will be moderated by @LBConnect.
Prizes: Two packages, each with a $25 McDonald´s Arch Card and a Fit Home Team book.
Link to rules: https://wp.me/P15rwe-2W