This is part of a sponsored collaboration with Latina Mom Bloggers and Walgreens.
However, all opinions expressed are my own.
Whenever I go back home to Texas to visit family, my abuelito always sits me down and hands me a stack of papers, always insurance-related, to read to him – "M'ija, léeme estos papeles." What do these papers say?, he asks.
With all the recent changes in healthcare this can be a confusing time for families trying to determine the best options for their elderly loved ones! One of the new optional programs being provided by Medicare is called Medicare Part D that provides insurance to help you pay for prescription drugs. I know my grandpa is already enrolled.
Anyone age 65 and older, who's a US citizen or resident, and is on Medicare (either Part A or Part B) is entitled to this drug coverage, known as Part D, regardless of income. No physical exams are required. You cannot be denied for health reasons or because you use a lot of prescription drugs. If you select to have drug coverage, you pay a monthly premium and you can transfer your prescription to your favorite pharmacy, like Walgreens.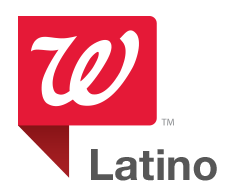 With Walgreens, your elderly family members can refill prescriptions online, get refill reminders, track immunizations & more! And by switching to Walgreens they can SAVE BIG with copays as low as $0 on select plans. Medication questions? Walgreens offers an expert advisor 24/7 with Pharmacy Chat! Such a great service. We all know our parents and grandparents need all the reminders they can get, so the refill reminders & automatic prescription refills really help them stay on track with their medication, especially when we can't always be there to help.
Do your elders have Medicare Part D? Have them switch & save with Walgreens! For more information, and to learn more about Med-D with Walgreens, download and read this Med D brochure: www.walgreens.com/medicareparted.