DISCLAIMER: This is part of a sponsored collaboration with Minute Maid and DiMe Media. Minute Maid will provide this prize. Minute Maid is not a sponsor, administrator or connected in any other way with the contest – and all opinions are my own.
We all have those days where we feel like horrible parents. We feel inadequate and question our own abilities. Maybe we're afraid we aren't spending enough time with our kids. We aren't making dinner from scratch every night. There's a mountain of laundry to do, homework to check, a dog to walk, and bills to pay…
The other night I told my daughter that her screen time was over and she had to get ready for bed soon. Two minutes later, she was still laying on the couch staring at her tablet… and I lost it. I yelled at her, grabbing the tablet out of her hands. And she burst into tears. That sobbing, can't-catch-your-breath kind of crying – not because I was taking away screen time, but because I raised my voice at her… which broke my heart. Did I scream because she didn't put her tablet down when I asked, or because I gave her way more screen time than I should have so I could have some time to myself, and deep down I felt guilty about that and yelling was my way of venting? I just can't get this parenting thing right, I thought to myself, tears welling up in my eyes, as I hugged her and apologized for yelling.
When I was tucking her in to bed and giving her a goodnight kiss just minutes later, after we had both calmed down, she sat up and gave me a big hug, telling me, "I love you… you're the best mommy EVER!", which erased all my doubts. If she can forgive me, I should be able to do the same.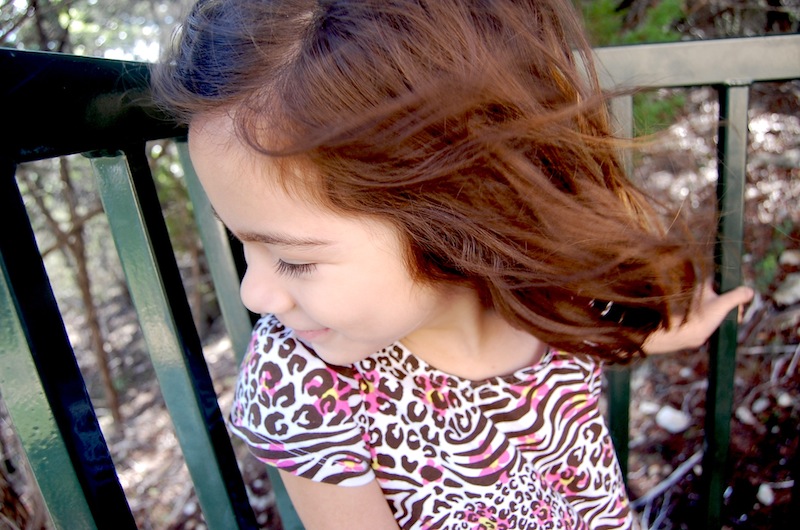 I've realized that while I may be a perfectionist, I will never be perfect. I will mess up. I'll yell. I'll forget things. And I'll stress over it. But I've learned that I must forgive myself and move on. I've learned that it's okay to ask for help. I've learned that worrying and self-doubt are signs of being a good parent. It means I care.
Even if our house is a little messy most of the time, my daughters are happy.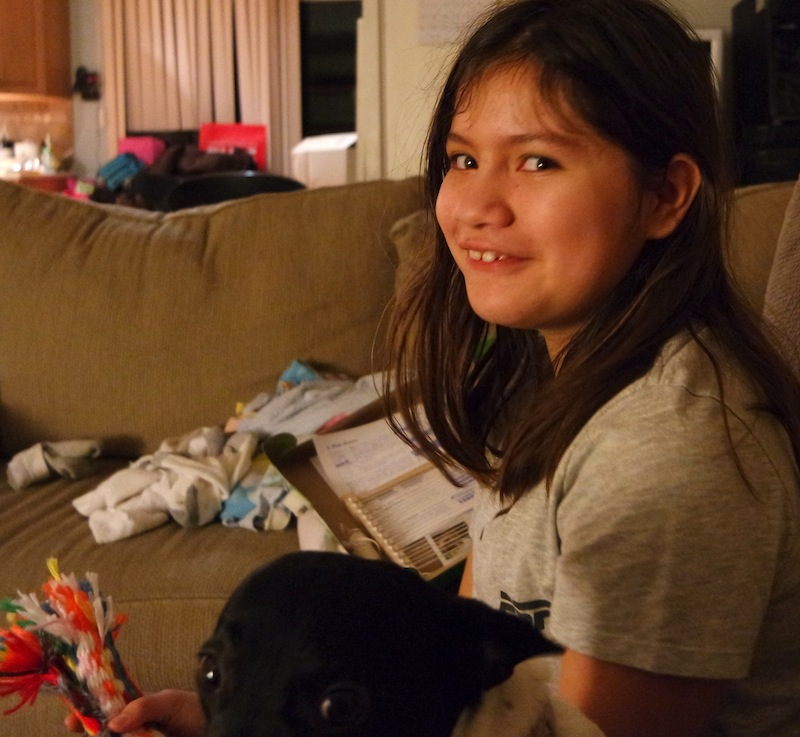 My dog still loves me even if I leave her home alone for a few hours.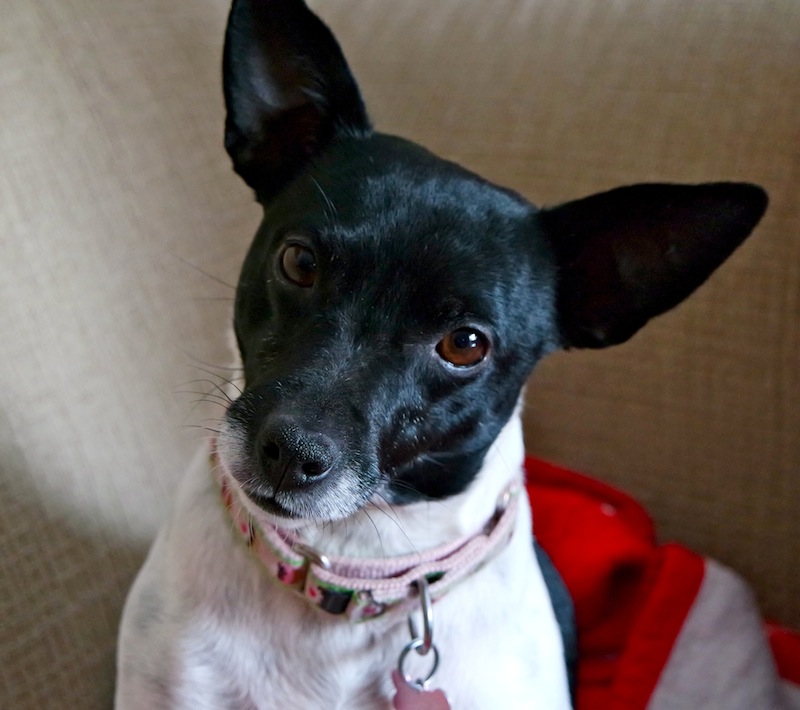 I'm doin' good.
Believe it or not, parents are doing better than they think! The demands and pressures of everyday life are very high, which make us feel like we can't be the mom or dad we want to be. But the truth is, most of us are doing much better than we think. Moms, this Mother's Day – and every day – take some time to celebrate how awesome you are! And if you see someone else who's "doin' good," tell them! A compliment and a smile goes a long way. It only takes a minute to tell parents they're #doingood.
Do you know of a mom who's doing a great job but may not realize it? In a comment below, tell me about someone you know who is doing a better job as a parent than he/she might think. With your comment, you'll be entered into a drawing for a chance to win an awesome Minute Maid prize pack, which includes a $50 Visa gift card. Use the gift card to continue "Doin' Good" with your kids or give it to that special someone you think could use it to keep Doin Good with their family!