I can't believe summer's over! It's already started to get cool around here, and it'll be freezing before I know it! Cold winter air is terribly harsh on my skin, so it makes sense that I spend so much on lotions and skincare products during those months.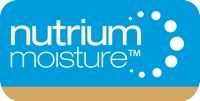 I was recently introduced to a product that I can use in the shower to restore my skin's natural moisture while cleansing – Dove Body Wash with NutriumMoisture. I've been a fan of Dove for a long time, specifically their beauty bars and haircare products, so I was eager to try something new.
Available in Deep Moisture, Sensitive Skin and Gentle Exfoliating, this body wash claims to:
Repair and maintain skin's protective layer during cleansing
Penetrate surface skin deep down (10 layers!) to replenish and nourish
Significantly reduce dryness and improve moisturization
Dove provided me with all three varieties to try out, and I've been using them over the past several weeks. I have definitely noticed a difference, especially right after I take a shower. I no longer have to ritually apply lotion, as my skin is not as dry as it used to be, especially that of my legs and upper arms. My favorite Dove Beauty Bar is the Gentle Exfoliating one, so I kind of expected to like the body wash as well, and I wasn't disappointed! It's not like a typical salt or sugar scrub that can only be used once or twice a week because it can be irritating to your skin. This body wash is gentle enough to use on a daily basis, but is still effective. It's my favorite out of the bunch. All three come in easy-to-use bottles and have a pleasant scent – clean and fresh. It's a nice change from the fruity/floral body washes that I usually tend to reach for!
You can find the Dove Body Wash with NutriumMoisture collection at your local food, drug, club and mass retailers. Watch this video to see the science behind Dove NutriumMoisture and visit www.Dove.com for more information.