I just got back yesterday from a two-week trip to Texas to visit my family for the holidays. As much as I wanted to come home, parting is always hard. It was especially difficult to say goodbye to my grandma.
My grandma has peritoneal cancer. It had been in remission for the past 3 years, but just before Christmas it reappeared. The type of cancer she has will never disappear completely, so her doctor recommended that she enjoy the holidays with her family, rather than undergo chemotherapy right away. In a couple of weeks she will start her first round of treatments. I know how hard it was on her 3 years ago, and although this time she knows what to expect, I can only imagine it'll be just as tough. It makes me teary just thinking about it.
I don't send photos to my grandparents and other distant family as much as I should. Not because I don't want to, but since they're all digital at this point, sometimes I just forget to print them other than for special occasions. It's so easy to attach a photo to an email or quickly upload it to Flickr, that I take for granted the fact that not everyone has access to the Internet, like my grandparents for example. I can't be the only one with this problem! But how to bridge the gap between the tech-savvy and the tech-challenged? I know my grandparents would NEVER go through the hassle of learning to use a computer!
HP has come up with a solution to this dilemma, with their Presto Printing Mailbox. I couldn't have found out about this product at a better time! Coupled with the Presto Mail service, my grandparents can now receive emails, photos, reminders, and more, automatically delivered to their Presto Printing Mailbox on a daily basis. All it requires is a phone line and an electrical outlet nearby.
I set up the printer in less than 10 minutes. First, I signed up for the Presto Mail service, then I pulled the printer out of the box, all while my grandparents watched with puzzles looks on their faces.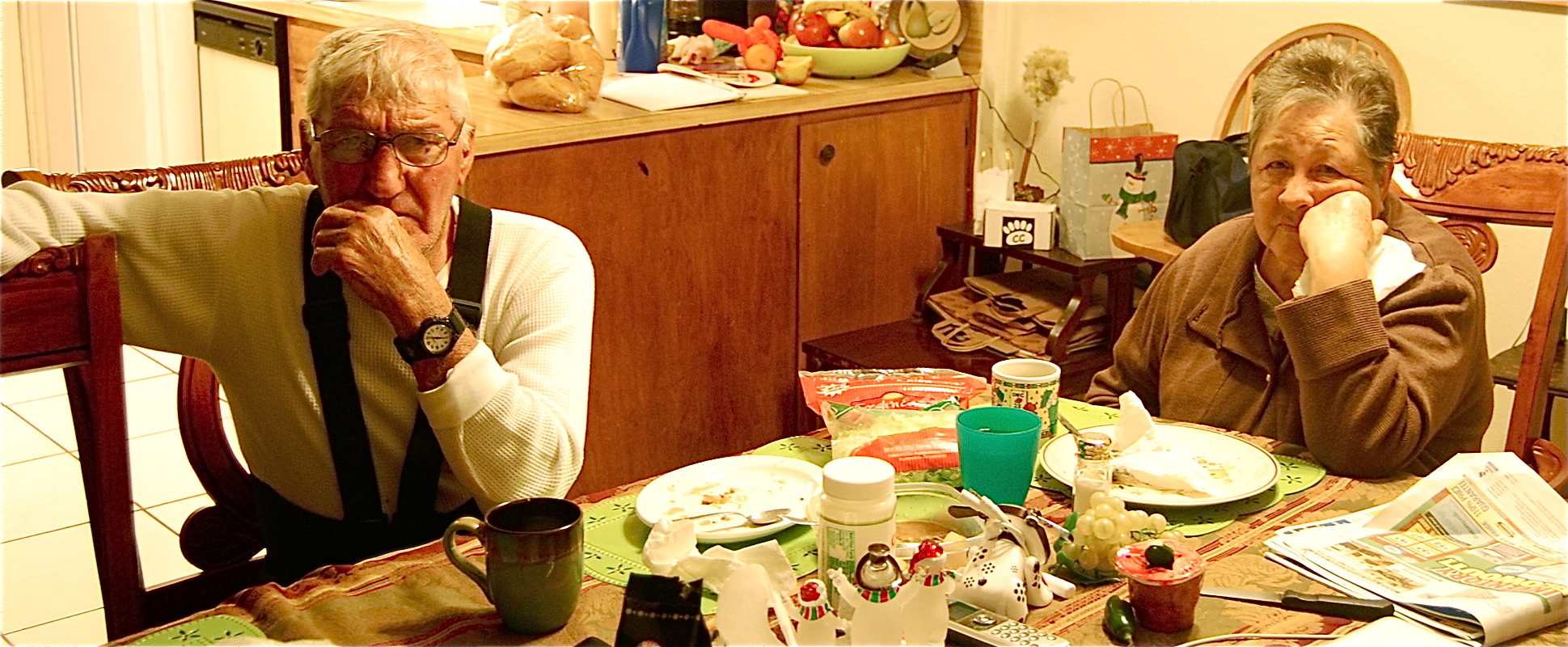 I placed it in the living area, where they spend most their time. By simply plugging it into the phone line and power outlet, loading it with plain paper, and popping in the ink cartridge, the Presto Printing Mailbox was ready to go! Within a few minutes the printer dialed in to Presto, and a Welcome email arrived!
The "emails" come out of the Printing Mailbox as nicely formatted letters, complete with color photos. When an email is sent, the sender receives confirmation that the message was delivered, along with a link to see it as it looks when it's printed out. To avoid junk mail, I've granted access to only specified friends and family, specifically all of my aunts, uncles, and cousins that are online. I can then check to see which "friends" have emailed them recently, and give the ones that haven't a little nudge to encourage them to communicate more.
I have that privilege because I'm the Account Manager. Sounds very official, doesn't it? Actually it's so useful because not only can I keep tabs on who emails them, but I can also keep an eye on the ink level of the printer, paper status, and change settings when necessary. I can call them and tell them to add paper as needed, and order more ink online so they don't have to worry about finding it at the store.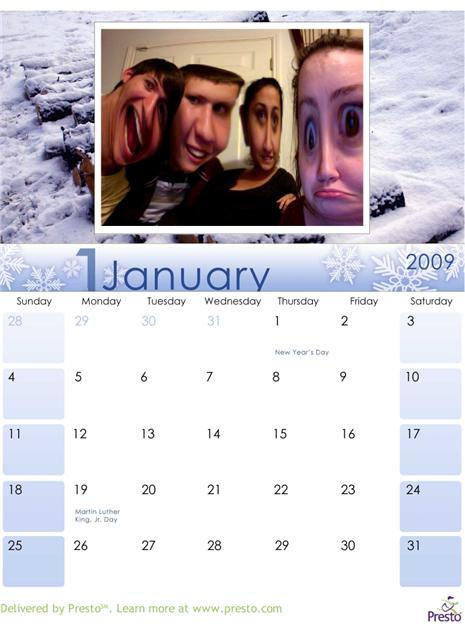 There are health and wellness articles that I can send my grandparents, as well as crossword puzzles and recipes. I can schedule event reminders to be delivered at a specific date and time, and even create to-do lists and calendars personalized with photos! To test Presto for the first time, I sent my grandma a calendar page for January, complete with a goofy photo of me, my brother, and two cousins. She loved it! Before I left, I noticed that it's already up on the wall in her bedroom, filled with penciled-in doctor's appointments.
The printer itself takes up a good amount of space, so I dedicated a small side table just for its use. It has a shelf to store extra paper. In addition to the paper, I also bought a binder and a hole punch, and punched holes in all the pages so that as they are printed, my grandparents can put them in the binder and look at them whenever they'd like.
I could go on and on about what I love about the Presto Printing Mailbox. One aspect that I'm not so keen on, though, is the price. It's available for approximately $149.99 and the Presto Mail Service costs anywhere from $12.50-$14.99 a month, depending on whether a subscription is purchased or if it's paid for month to month. It can be found online at Presto.com or at a variety of online retailers, and it's even being sold in some stores now. I noticed that the price went down significantly over the holidays, and I was hoping it would stay like that, but it didn't.
Ultimately the fact that my grandparents will feel a little more connected to us is more than worth the monthly fee. I'm certain that frequent messages from family and friends will help lift my grandma's spirits when she's not feeling well, and needless to say, that is priceless!
Thanks to Presto for helping me do something so nice for my family!