Considering how often I write about food, it's obvious that it's important to us! I pride myself on feeding my family well and introducing them to new things on a daily basis. It's not always easy to get my kids on board, however. If it were up to Maya, my 7-year-old, we'd eat white rice and french fries at every meal. Maura, on the other hand, is obsessed with tofu these days. Sometimes I do some crazy things to get the girls to eat…
Become a ketchup artist. I draw things on their plates with it. Maura asks, "You drew that heart because you love me?" Of course! And she cleans her plate, practically licking every last bit of ketchup (and everything else) off of it.
A healthy competition doesn't hurt. "Hmm… I wonder who's going to finish their broccoli first? Will either of you beat your daddy? No, probably not." This works 99% of the time. But I'm sure they'll catch on soon. 😉 Cut their food into little pieces first, so they don't choke as their gobbling it all down!
Revert back to babyhood. "Zoooooooooom, here comes an airplane! Open wide!" as I give them a mouthful of veggies. I get lots of giggles… and they fall for it!
Make dinner different. I'll let the girls eat with chopsticks, put everything on a skewer, or let them poke it themselves with toothpicks. The fun factor helps them forget that they're eating healthy.
Lay a guilt trip on them. "There are little kids out there somewhere who don't have anything to eat and would LOVE this eggplant parmesan that I spent 2 hours preparing. You are so lucky to have a roof over your head and hot food on your plate." This usually works, but I often end up feeling more guilty than they do!
Come to think of it, those techniques don't seem that crazy. I'm sure some of you out there have better stories! One thing I don't do is bribe the girls with dessert. While we do have a treat after dinner every now and then, I don't think sweets should be given as a reward. But that's a whole 'nother story.
Ragú Asks
What crazy things do you do to get your kids to eat well? Let them dine dressed in a tutu and rain boots, or serve spaghetti in the bathtub? Ragú wants to know! They're asking parents to share their stories on Facebook.com/Ragusauce. Some of the stories are hilarious! Just watch this video LOL:
GIVEAWAY
Enter to win a $50 American Express gift card by leaving a comment below. Tell me how you, as a parent, get your kids to eat well. Do you do anything weird or crazy? I won't tell!
For extra entries:
Tweet about this giveaway up to once  a day using the Tweet button below, or copy this: #Giveaway! Share your crazy dinner stories 4 chance to win $50 Amex GC at #TDB! https://ohsohungry.com/?p=16005 #MomstheWord– 1 entry per day
Like The Domestic Buzz on Facebook. 1 entry
Entry period ends Saturday, March 31st, 2012. US entries only, one person per household. Leave a separate comment per entry and a valid email address. Winner, chosen at random, has 3 days to claim their prize.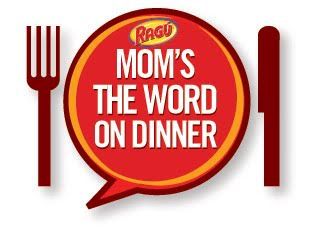 Disclosure: This post was created in connection with my appointment as an Ambassador in the Ragú® Mom's the Word on Dinner Program. Visit www.facebook.com/ragusauce to join the conversation.