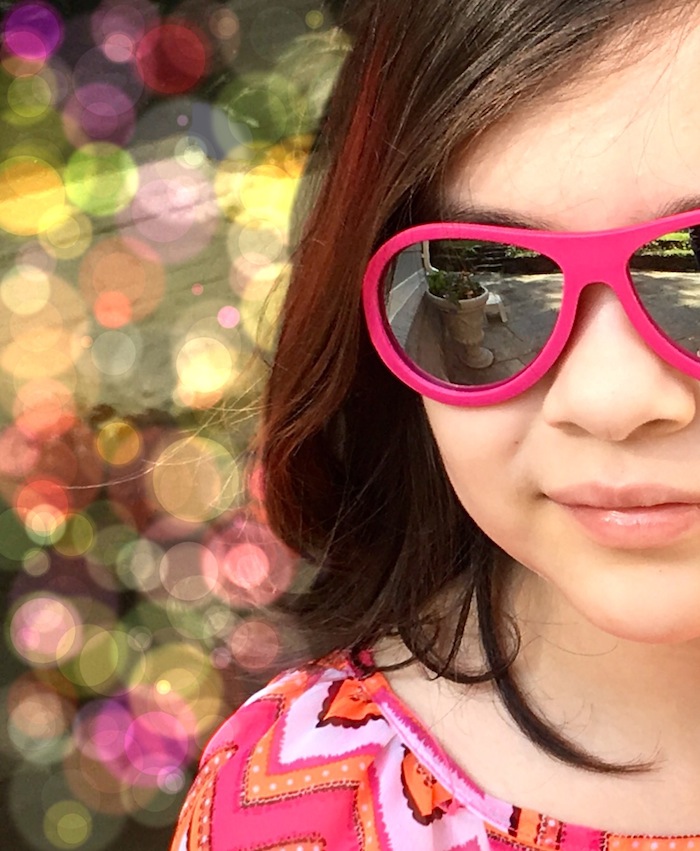 The Aces information, product and gift pack have been provided by Aces.
I've told my kids for years how important sun safety is, especially when it comes to your eyes. "Because you only get one pair of eyes," Maura says. I've taught her well…
Now kids can accessorize and protect
their vision in style with Babiators!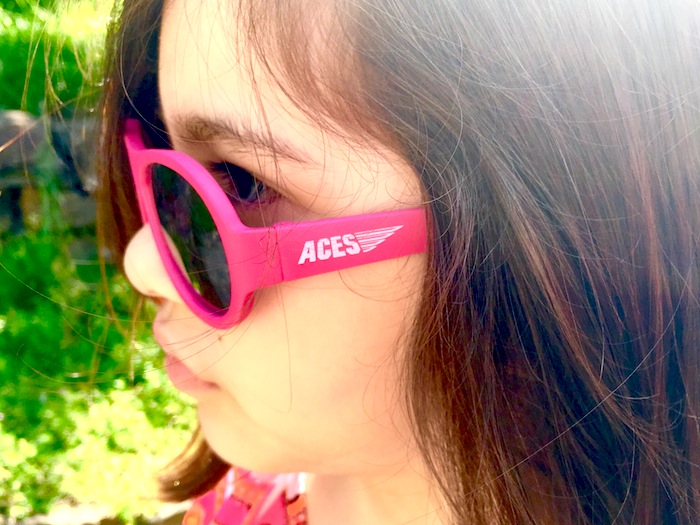 Babiators is on a mission to protect kids' eyes while they're out exploring this awesome world. Their Aces line for school-aged kids 7-14 years old features flexible rubber frames and shatter resistant lenses that won't break when you bend, twist, or step on them. Not only do they look super sleek and stylish, but these sunglasses also offer 100% UVA and UVB protection.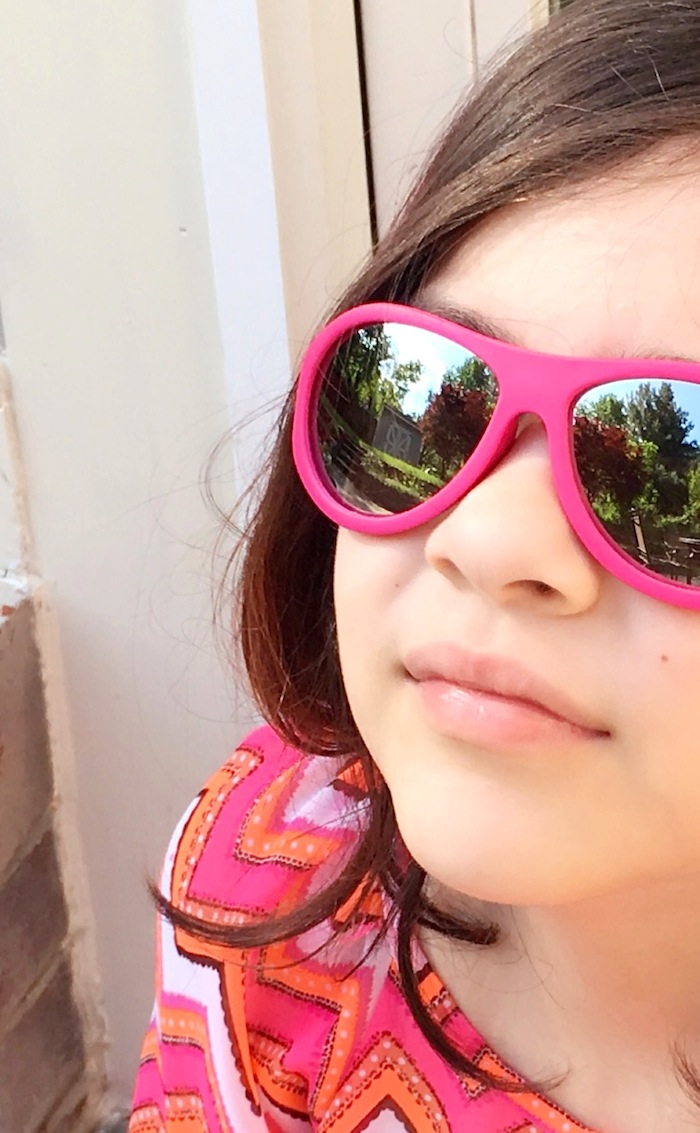 Babiators sent Maura a pair of their Aces recently and she's been wearing them nonstop the past couple of weeks! She just loves her new sunglasses. This morning she made sure to put them in her backpack before heading out the door, since it's field day at school and she'll be spending most of the day outside.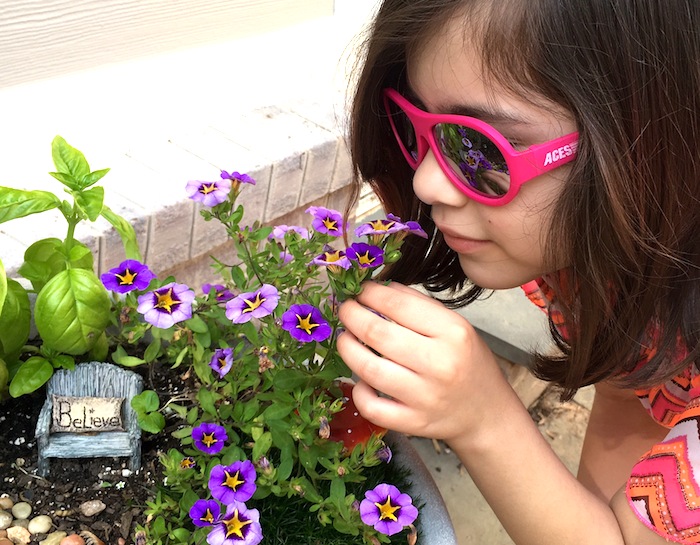 Children actually receive 3X more sun exposure each year than adults, yet parents are 2X more likely to wear sunglasses than their children. Plus a child's eyes are more sensitive to the sun and susceptible to irreversible sun damage because they have larger pupils and clearer lenses.* This is why kids need real protection to keep their eyes safe from UV damage, and Aces offer that protection. Here are a few more reasons why we love Aces:
Safety: UV400 lenses offer 100% UVA and UVB protection and undergo rigorous testing to ensure they're safe for your child.
Durability: Flexible rubber frames, and impact and shatter-resistant lenses won't break when you bend or twist them. I can attest to this… Maura isn't exactly gentle with them.
Style: The mirrored lenses amp up the cool factor on the classic aviator frame. The variety of colors, and new navigator frame option, is another way kids can express their personal styles.
Accessories: Each pair comes with an handy sunglasses silhouette bag and a lens cloth to make it easy for kids to store and protect their new shades.
Guarantee: This is the best part – Aces are backed by Babiators' signature Lost & Found Guarantee™, so if your child lose or breaks their shades in the first year, Babiators will replace them for free. All you pay is shipping!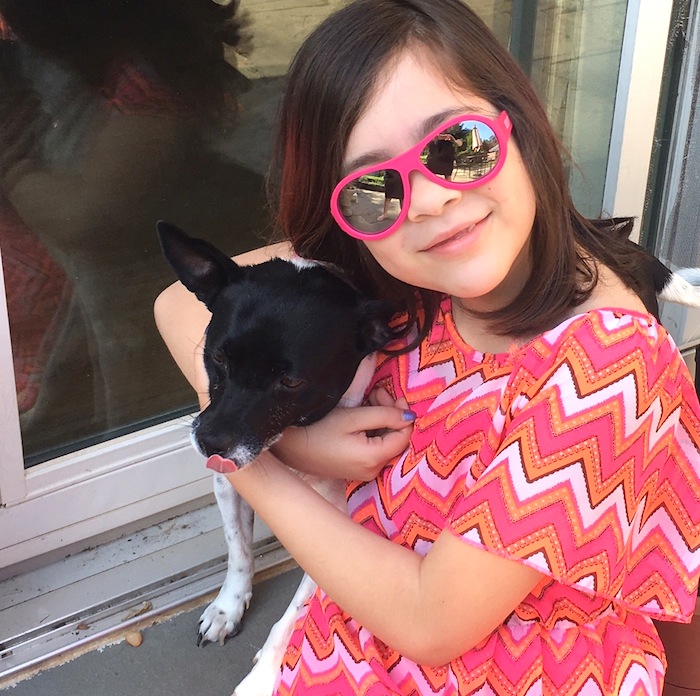 Maura says she likes her new Aces sunglasses because "they're pink and fit perfectly." I like 'em because they're safe, durable, guaranteed, and just plain awesome! You can buy a pair at babiators.com. Code SUNNY gets you 25% off!