While I wrote a short review of Sesame Street: Once Upon a Monster back in September, that was based only on playing it for a few minutes. Released last month for Kinect for Xbox 360, we've had this family-friendly video game for a couple of weeks now and have been playing a chapter or two almost everyday. My kids really like it (and so do their friends!) Some levels are really easy, but others pose quite a challenge, even to my 7-year-old. This combination is what makes it fun for everyone, and keeps them coming back for more. I have to admit that it's even fun to sit on the couch and watch the kids play. I find myself cheering them on, and the graphics are stunning.
As you can see, you have Cookie Monster and Elmo, among other classic Sesame Street characters, but there are also a handful of entirely new monsters created by the award-winning development team at Double Fine Productions. Players meet these monsters and help them with their problems by exploring a long lost children's book titled Once Upon a Monster chapter by chapter, page by page. In the spirit of Halloween, here are some images and information about each monster. If you have any questions about the game, let me know!
______________________________________
Marco is a big, furry monster who's sensitive and loveable.

GrrHoof is a massive, strong and scary looking monster with a soft heart.

Seamus is a naturally shy monster who's uncomfortable around other monsters.

Rays are an exuberant, creative & feisty bunch of monsters that
can be more than a little bit out of control. (Sounds like my kids!)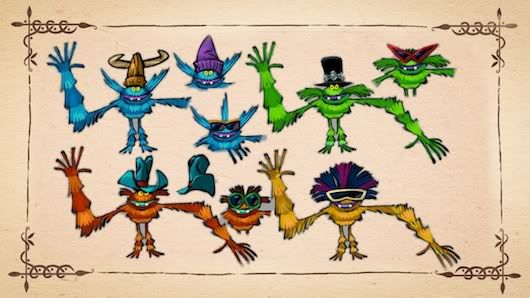 Ramona is a forgetful, storytelling monster who only sings her tales.

The game is available now for Kinect for Xbox 360!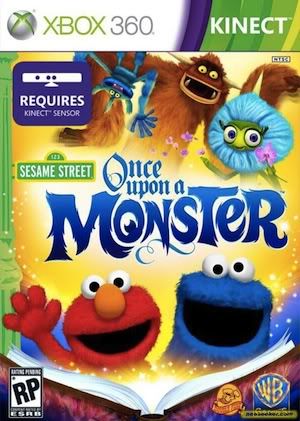 Disclosure: I was provided with a copy of the game for review purposes.