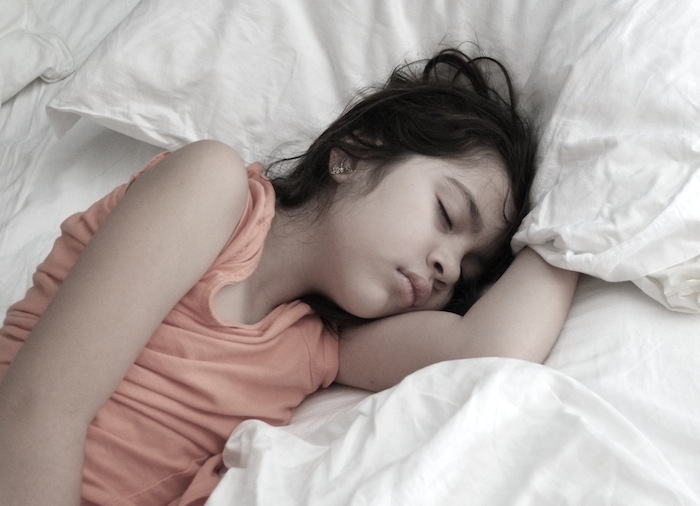 The Pfizer Pediatric Platform products, information, and additional gift pack have
been provided by Pfizer Consumer Healthcare. All thoughts and reviews are my own.
There's nothing worse than getting that phone call from your child's school in the middle of the day. In my case, it's almost always the school nurse calling to tell me that one of my girls is sick. Well, there was that one time where the school counselor called to tell me that my daughter punched another kid in the face, but that's a story for another day…
Just yesterday Maura came home early from school because she wasn't feeling well. She's had a persistent cough for a few days now, and yesterday it got so bad that she threw up her entire lunch. She spent the rest of the day in bed, alternating between reading, sleeping, and snuggling with our dog.
As a mom, I'll do absolutely anything to make sure my little ones are healthy and happy – but I know I can't always protect them from the icky germs that get them sick. This is because kids are exposed to "ew" almost everywhere they go – at the playground, at school, at birthday parties and on playmates. You know that wherever there's an "ew", there's bound to be a cough, cold, ouch, or ahhh-choo not too far away! And before you know it, sick happens.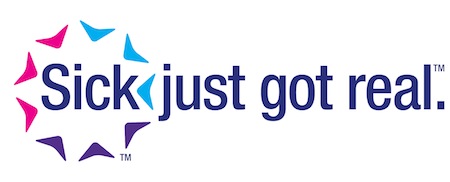 If Sick just got real.™ for your family, there are solutions to help tackle even the ickiest of symptoms! Pfizer Pediatric wants to parents be prepared for the fevers, coughs, and colds coming your way this season, and Target has all of the Pfizer Pediatric products you need!
Ease those aches and pains, while reducing a child's fever fast with Children's Advil®, a great solution for kids as young as 2 and up to 11. Children's Advil® comes in several great-tasting flavors, including: Sugar-free Dye-free Berry, Bubble Gum, Grape, Blue Raspberry, Fruit and Dye-Free White Grape flavors. There's also Infants' Advil® White Grape, which provides unsurpassed fever relief with a syringe for easy dosing for children 6-23 months. Advil contains ibuprofen, the medicine pediatricians use most for their own kids' fevers.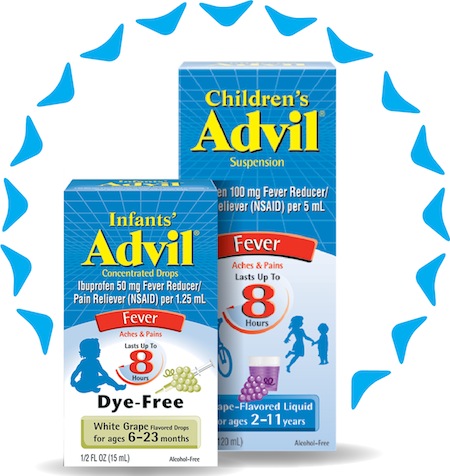 Formulated just for kids, Children's Robitussin® DM Day/Night Pack (Children's Robitussin® Cough & Chest Congestion and Children's Robitussin® Nighttime Cough) non-drowsy daytime formula helps break up chest congestion, while the long-acting nighttime formula relieves coughs and runny noses to help kids get the rest they need.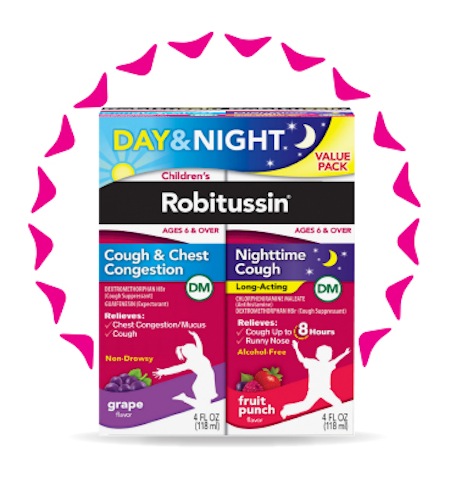 Children's Dimetapp® Cold & Cough, in a great tasting grape flavor, tackles a child's most bothersome stuffy and runny noses, all while working to relieve cough. It's the #1 pharmacist recommended brand for children's cough & cold symptoms. This is what I've been giving to Maura this week!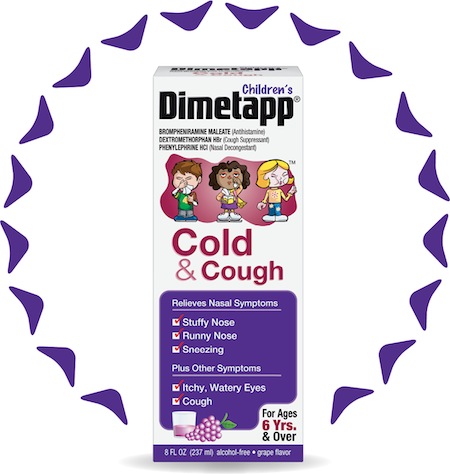 *It is important to remember to always read and keep the cartons for complete warnings and dosing information on Pfizer Pediatric Platform products and to use as directed