I recently asked for spring cleaning tips. This is what some of my readers had to say: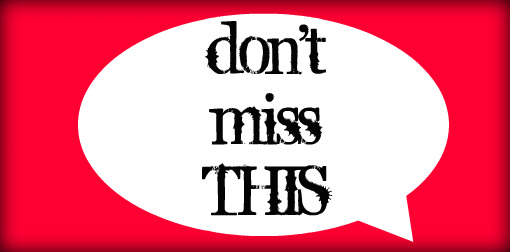 Get organized.
Wait until it's warm enough to have the windows open, pick a day, put it on the calendar, get up early on that day, and just do it. -Anne
Keep your goals manageable… don't overwhelm yourself. -Gail
Make a list and mark off each task as it's completed. It's a visual aid to motivate me. -Jaque
A list keeps me focused and gives me a sense of accomplishment when I can cross something off. -Cynthya
Walk through each room and make a list of everything that needs to be done down to the tiniest detail. Then when I start I do one room at a time checking off my list. It may take more time but I know everything gets done without my getting sidetracked. -Betty
Make a plan of attack; give yourself a weekend to work and set a certain amount of work you want to do each day. -Jen
Carry an organizer into each room with all your cleaning needs – towels, rags, windex, furniture polish, etc. -Margaret
Purge.
Clean using the motto:  When in doubt, throw it out. -Chrysa
Go through papers and magazines – I only keep one year of each magazine in a file box. -Michele
For spring cleaning I like to get rid of any unnecessary clutter.  I do one room at a time, go through everything and find the stuff that hasn't been used in a while, then put it in a box to donate, recycle, trash, or sell at a yard sale.  Getting rid of unneeded stuff makes it feel more like spring! -Kimberly
Put all the items I'm not using into one small (storage) room, so I can take them out later and decide whether to throw them out, keep them (and place them elsewhere in the house), or donate them! -Christina
Every spring I clean out the closets. What will not be used, if in good shape, is given to Goodwill. The rest gets thrown away! -Marilyn
Start in one room and have baskets that you put everything in that doesn't belong in each room. By the end of cleaning, if there is anything left in baskets, give it away or trash it. -Liza
Clean one area at a time.
Start upstairs and work your way down! -Denise
One room at a time! Bathroom is usually first to to get clean. -Erin
Work from the outside in… start with the front yard and work your way to the back of the house… this way, when you come home everyday, you feel as if you accomplished something. -Wendy
Freshen up.
Wait until it's warm enough to have the windows open. All that fresh air is invigorating and motivating. -Anne
Clean all bedding, curtains, slipcovers, etc… makes the house smell soooo fresh in a hurry. -Alisha
Shampooing the carpets is a MUST! Shampooer is so expensive so I usually put a little laundry detergent in it (with a great scent of course) and also, a tiny splash of fabric softener… it leaves an amazing scent throughout the house!! -Andrea
Don't rush.
Don't expect that you will get it all done in one day. Break it down over several days. -Terry
Work in small sections, 15 mins at a time! -Eve
Give yourself enough time to do your cleaning without pressure and you'll do a better job, too. -Albert
Take shortcuts.
Clean ceiling fans with swifter clothes to prevent the dust flying through the air. -Michelle
Forget dusting them, take your artificial plants outside and hose them off, then let them dry in the sunshine. -Renee
Keep multipurpose wipes handy for quick and easy cleanups. -Beth
Don't forget the windows.
Remember to clean the windows – inside AND out! -Zoey
Newspapers are incredible for streak removal. Spray on some Windex and attach some to the end of a mop to reach the high spots. -Denise
Try cotton balls! Cotton balls sprayed with window cleaner are great for those hard to clean areas! -C. Clemens
Use vinegar.
Use one part white vinegar in two parts water for everyday cleaning – it's cheap, doesn't hurt my hands or lungs, and the house smells clean and fresh instead of perfumey. -Emily
Mix 1/4 cup vinegar and 3 tbs of  lemon-scented ammonia. It can be used on everything, even windows.  For long lasting cleaning I use potato pieces then wipe off the window. It keeps off dust and smoke film. -Lori
A great way to clean the bathtub is to fill it completely with water and put in two one-gallon jugs of vinegar.  It gets rid of a lot of the built up dirt and hard water marks. -Nanette
Use vinegar and orange essential oil to clean up the doors and knobs and light switches! After it dries you have a nice orange smell. -Karissa
Get a sitter.
Get your mom to come over to watch your kids while you clean! It's the only way I can get any REAL cleaning done. -Jennifer
It's easiest to clean by myself, so it helps to have my husband take the kids for a walk. -Angie
Or not.
Make the kids do as much as possible! -Becky
Get the whole family involved. It makes for less stress and more time to do fun things. -Jeanie
Make it a family thing. Get the family together and put on some energizing music and the house will be spotless in no time. -Mishia
Assign chores to your family members; when everybody helps it goes faster. -Susan
And lastly… try something NEW.
Literally and metaphorically, spring is a time for renewal, so don't just focus on cleaning what is messy, but also use that time to create something new.  A new arrangement or new addition of furniture or decor, or even a new color to the walls, the floor, etc. -Rachel
Move EVERY piece of furniture and vacuum… maybe it needs it, maybe it doesn't… but I feel SO accomplished after I do it… just makes it at least FEEL so much cleaner. Plus, I usually end up re-arranging a lot of my furniture during this process, which gives a great new feel to the same old room! -Katherine
Not a practical tip, but a tried and true one:  If you want a really clean house, MOVE.  You'll start with a freshly cleaned place and get a chance to throw out tons of clutter. -Spoodles LOL!
But my favorite tip of all has to be Tammie's:
My best spring cleaning tip starts with "Honey…"