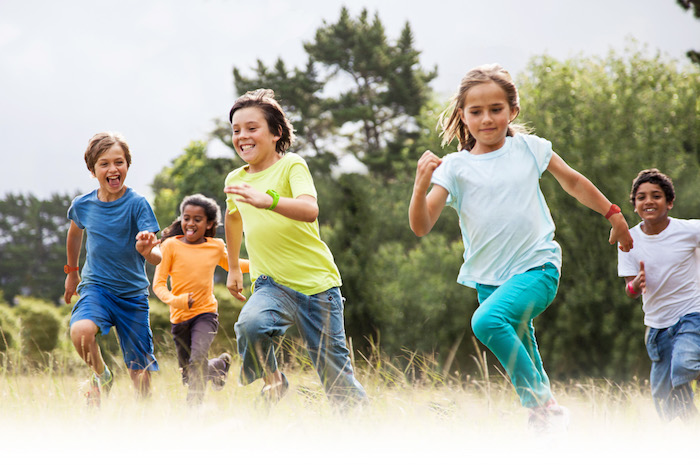 This is a sponsored post, but all opinions are my own.
Making time for physical activity is so important, especially now that we spend so much of our day in front of a screen. As parents, we play a huge role in helping our kids become more physically active, both by setting an example and encouraging them to move!
Enrolling kids in sports seems to be an obvious solution, but if your kids aren't into that, there are other options: Bike-riding, swimming, playing tag, walking the dog, shooting hoops, jump roping, and walking to and from school are all good ways to keep kids moving throughout the day.
My 9-year-old, Maura, is not into sports. Whatsoever. You won't see her on a bike, either, and her roller blades have been gathering dust in the back of the closet for months. BUT she goes crazy swinging on the monkey bars on the playground and loves to dance (when she thinks no one is watching, anyway). She can also walk for miles if there's a purpose to it. For instance, I'll say "Let's walk to the park and gather some pretty leaves!" and she's out the door in a second. "Let's go pet the horses at the stable nearby" almost always gets her off the couch. She also enjoys playing hopscotch and pulling weeds in the backyard.
Now there's another tool I can use to inspire Maura to find the fun and rewards in active play – Sqord. Pronounced 'scored', this is a company that has developed a wearable fitness tracker and a game app that motivates kids to go out and play with others. Technology that gets kids moving!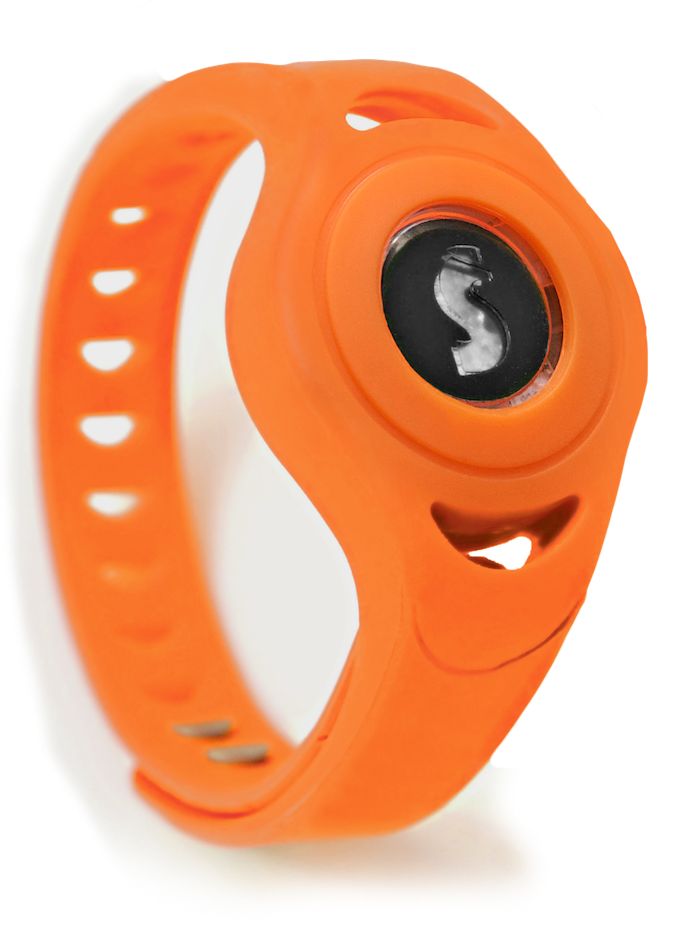 HOW SQORD WORKS
Kids wear the Sqord Activity Pod on their wrist, which tracks the intensity and duration of their movement in the real world. This data is converted into Sqord Activity Points, which kids can use in the Sqord game app. The more Sqord Activity Points kids earn, the more cool features and interactive game levels they can unlock. To upload points, players simply launch the app and tap their Pods three times to sync.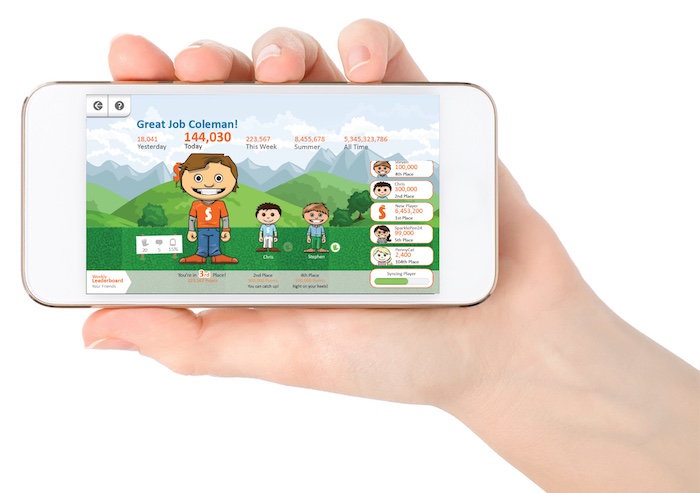 Kids can compete on the Sqord leaderboard and in head-to-head challenges with friends – or the world. Parents can also set goals for their kids and create unique awards to further incentivize active play. Kids can reward, motivate, and encourage each other by sending quick High Fives or Squawk messages to their friends. All interactions within the app are 100% safe, easy, and fun for all ages. By the way, Sqord was recently chosen to partner with Michelle Obama and her "Let's Move" initiative. What better endorsement can you get than that?!
SQORD FAMILY PLAYSTAKES
Visit woobox.com/3opasf/i2bjpf to enter the Sqord Family Playstakes for the chance to win a family vacation for four to San Diego, California, which includes:
Airfare, hotel for 3 days/2 nights, and a rental car
Tickets to your choice of LEGOLAND, SeaWorld or San Diego Zoo
Sqord prize pack (4 Sqord Activity Pods, wrist bands and stickers)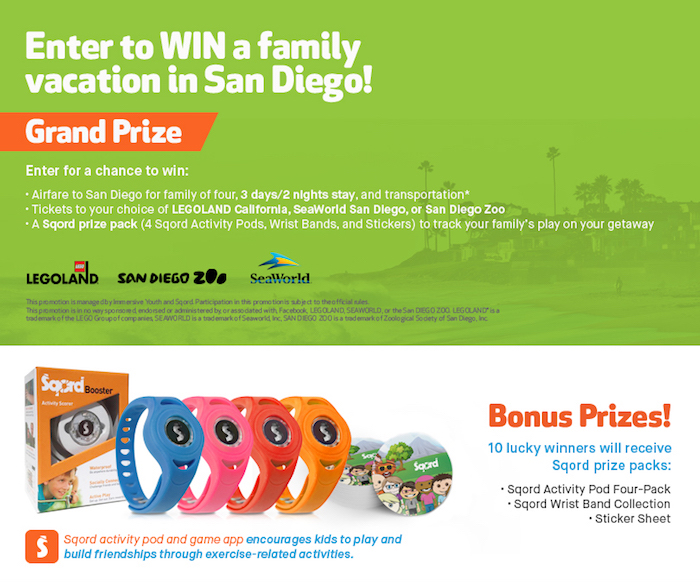 WIN IT!
Now is the perfect time to get your family outside to rake leaves! Getting to jump and play in the leaf pile is a wonderful reward for your kids' hard work. My daughters are getting their own Sqords soon, and I plan to wear one right along with them. I don't think I'll be able to keep up, but I'll try my best! 😉
Enter to win your own Sqord Activity Pod four-pack. Valued at $114.95, this set will motivate your WHOLE family to get moving! Just fill out the Rafflecopter widget below.