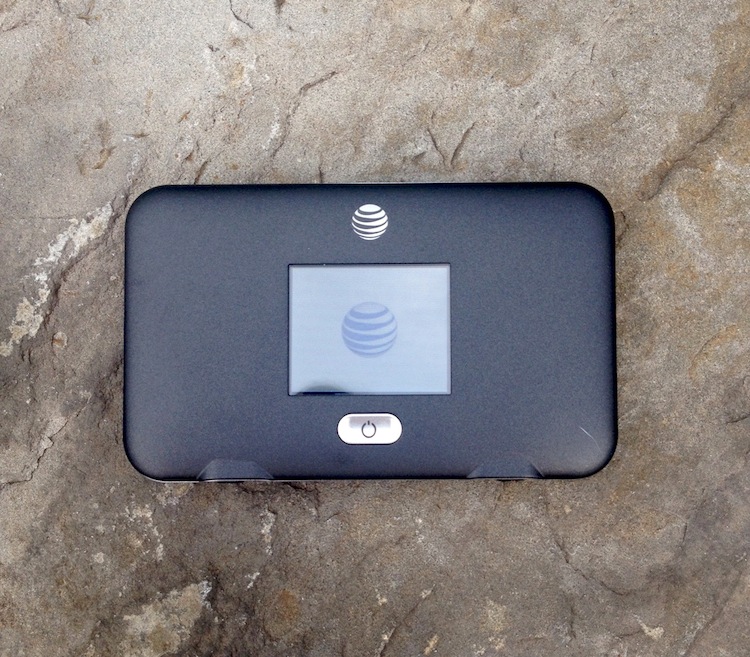 This post is part of a compensated campaign in collaboration with
Wifi Family by NETGEAR® and Latina Bloggers Connect.

As a contractor, my husband is quite busy and always moving from one work site to the next. It's hard to keep up! He has a smartphone, but still calls me constantly during the day to look things up for him on our home computer, or email his clients and send out estimates. He tells me the small screen on his phone just doesn't cut it for things like that. While I'm sure he's right, it's frustrating sometimes because everything takes me SO much longer than it would take him, on top of all of my own work that I have to do. If there was only a way for him to stay connected anywhere and everywhere, inside OR out…
HOLD THE PHONE! There is! It's called the AT&T Unite Express by NETGEAR. There are times when WiFi access is essential and, like my husband, you don't want to be limited to just your phone. This mobile hotspot lets you connect on your own terms – no annual contract, no credit check, and no monthly commitment.
In just a few short weeks, it's helped improve our lives immensely, allowing my husband to connect as needed and giving me a little more freedom to do my own thing instead of playing secretary! It's also come in handy for when we've lost power during these crazy storms we've been having lately. And for only $25. My kids are loving it, too, of course! Now Maura can watch YouTube on her tablet in the backseat of the car, and Maya can share photos to Instagram from the park with her iPod touch… as long as daddy's around. 😉
Setting up the AT&T Unite Express was easy and took less than 10 minutes. Just pop the battery in to the device (it comes pre-charged) and turn it on. There's even an option for a Spanish interface when powering it up for the first time. An account can be activated online or by phone. You can buy a Go Phone refill card as needed, available at most major retailers, or sign up for auto refill online. We have an AT&T Go Phone and it works similar to that… pay as you go!
Not only can my husband connect to the Internet on his laptop now, and feel confident about sending emails and confidential information over AT&T's secure and reliable 4G LTE network (where available), but he can also share his mobile data connection with up to 10 WiFi devices, so all his employees can get online as well. There's even a guest WiFi feature for one-time users. What a nice job perk!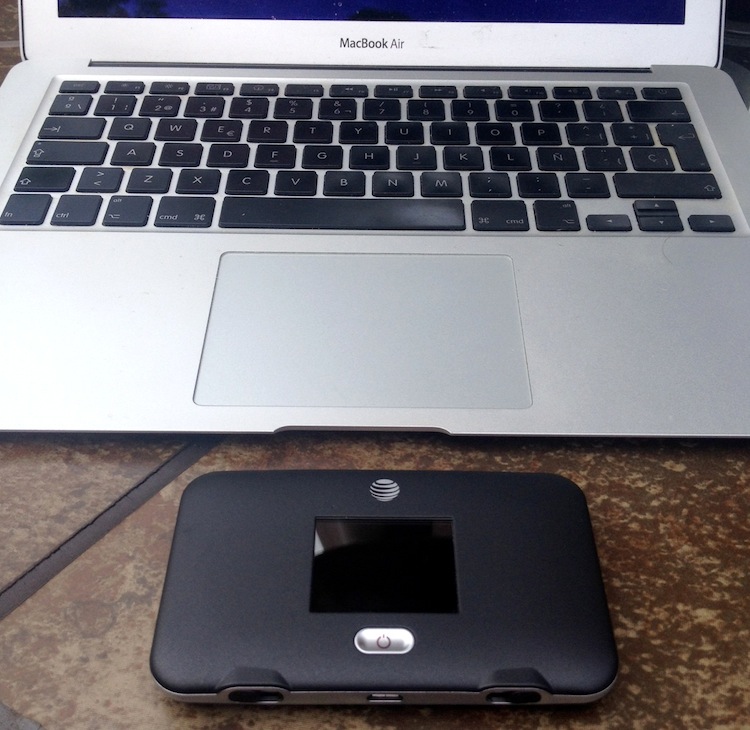 He's also really happy with the device itself. The AT&T Unite Express is smaller than an average smartphone, and not much heavier. It lasts up to 10 hours on a single charge – an entire work day! When it needs to be recharged, simply plug it in to an outlet using the provided wall charger, or into a computer via a USB port (although this is slower). The color LCD screen makes it easy to monitor battery life, signal strength, and network connections.
Whether you're at a temporary worksite, on a road trip, on vacation, at the park, or working from the sidelines of your child's soccer game, there are times when WiFi access is essential. A great gift for Father's Day or for a recent graduate, the AT&T Unite Express by NETGEAR allows you and your family to stay connected on the go this summer, enjoying secure, reliable, and affordable WiFi when and where you need it. It's available from AT&T stores for $79.99, and through Amazon, and at Target, Walmart or Best Buy stores, but prices may vary. For more information visit www.netgear.com/ATTUniteExpress and join the #LifeConnected conversation on Twitter @WiFiFamily and Facebook.com/WiFiFam.
Where would you work if you could connect to WiFi anywhere?
This is a sponsored conversation written by me on behalf of AT&T Unite Express by NETGEAR Wifi Family and Latina Bloggers Connect. However, all opinions expressed are my own.