This is part of a sponsored collaboration with Latina Mom Bloggers and Disney Studios.
However, all opinions expressed are my own.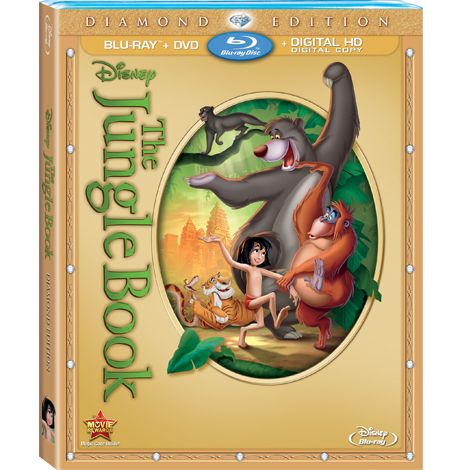 About 7 years ago, when I was pregnant with Maura, my husband brought home The Jungle Book on DVD one day. I had started putting together a collection of Disney films that I wanted my daughters to watch, and he thought The Jungle Book HAD to be included, since it was his favorite when he was a little boy, growing up in Bolivia. So he bought it right away, before it went back into the Disney vault! He knows all the songs en español, and I know them by heart in English. It's just perfect!
As the years have gone by, and our little girls have grown up just like sweet Mowgli in the film, we've watched The Jungle Book countless times as a family. Originally released in 1967, it was inspired by the book of the same name, by Rudyard Kipling. It also happens to be the last film produced by Walt Disney, which makes it even more special and nostalgic! The beloved characters draw you in, and swinging music… well, you just can't help but dance to it! Some of Disney's best work, for sure. I wouldn't say there's a heavy-handed moral message in this film, as you find in so many children's movies these days, but the universal themes of love, family, and friendship – the bare necessities of life, lo más vital – present in the film are beautiful and those that anyone can relate to!
Just last week, we added The Jungle Book Diamond Edition Blu-ray™ and Digital to our movie collection! Released by Walt Disney Studios last Tuesday, February 11th, it includes lots of special features, like an alternate ending (ooh!) and fun 'Bear-E-Oke' sing-a-longs. It's cool to have the two DVDs – one to watch at home, and the other to pop in the DVD player when you're on the road! We also watch the Spanish version, so it's like dos películas en una – two movies in one!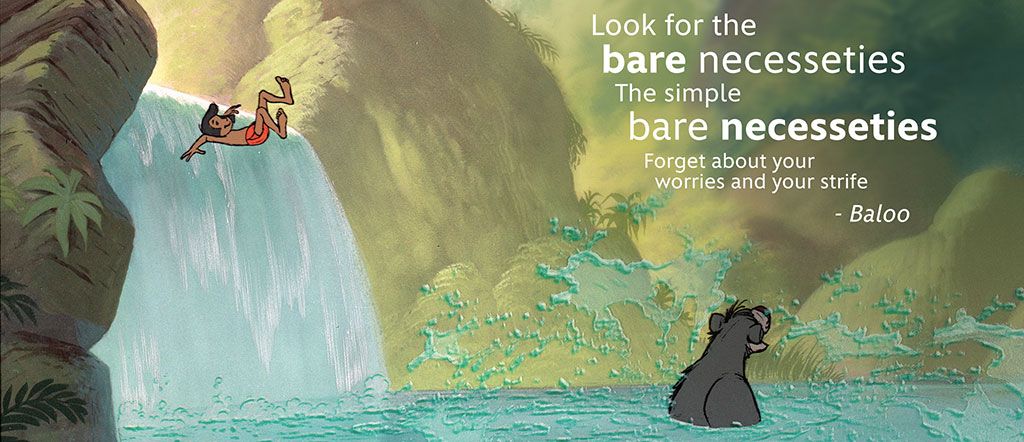 Friendship, family, love, adventure, fun and health are just a few of my #barenecessities. I recently took a 10-day "The Jungle Book 'Bare Necessities of Life' #LoMásVital" Photo Challenge and it was so fun to share a photo or video each day around themes like favorite things, music, friends, and family. These are some of the photos. For more, including a couple of cute videos, you'll just have to visit me on Instagram- instagram.com/ohmariana.
YOUR TURN: What do you consider the 'Bare Necessities' of life?