When you're out shopping this week, remember August Audio Fest is taking place across all Best Buy stores through the end of the month! If you're looking for a great new audio system for your home, or maybe just an awesome new pair of headphones, Best Buy can help you enhance your home entertainment experience and upgrade your sound with additional components, speakers and those perfect headphones you've been looking for. Don't miss it – one month of deals audio specials, events and more!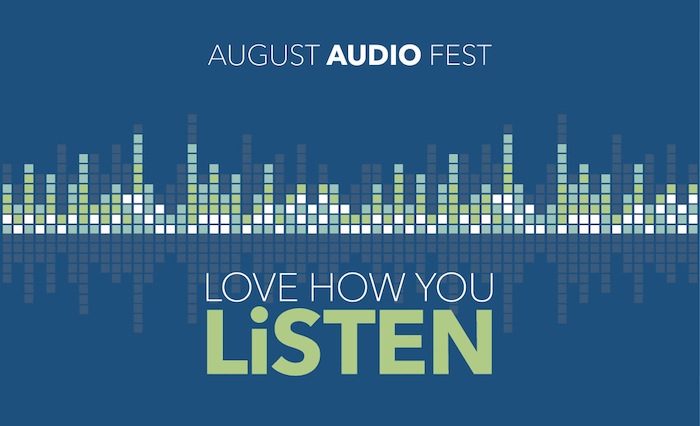 Last week I wrote about my experience with my new Denon HEOS speaker – it's awesome. But maybe you're looking for something different? Here's a guest post from my little brother, Michael, about his new Samsung SHAPE Wireless Audio System. Michael's starting his senior year at Texas State University and just moved in to a brand new apartment. This audio system made for a fantastic housewarming gift, and I'm sure he'll get lots of use out of it. It's a new and exciting way to listen to, share and experience music!
The reviewer has received the product/service at a reduced price or for free.
When first opening the package, it is apparent this speaker is meant to look beautiful. Not much was included in the box, simply the startup instructions and a foot stand to place it vertically. The first thing that caught my eye was the shape of the speaker. Before I even removed it from the packaging I had already knew where I wanted to put it. The triangular shape of the speaker seems all too logical; it fits right in a corner in order to fill the room with music.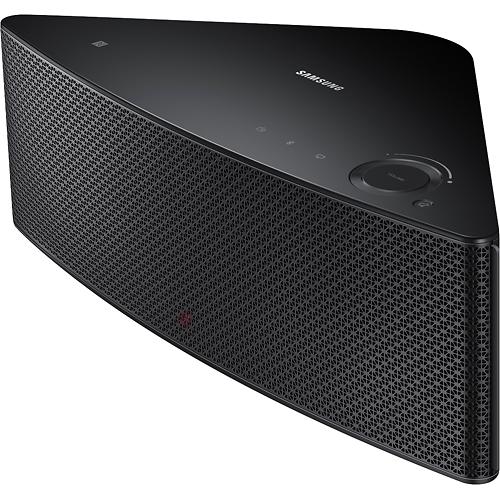 After opening the box and admiring its design, I realized this isn't simply a Bluetooth speaker, it's much more than that. It's an expandable system, so now music can follow me anywhere in my apartment. I can play one song in any or all rooms, or different songs in different rooms, all depending on how many speakers I add. Since this is a multi-room system, there is a "hub" that all the speakers connect to.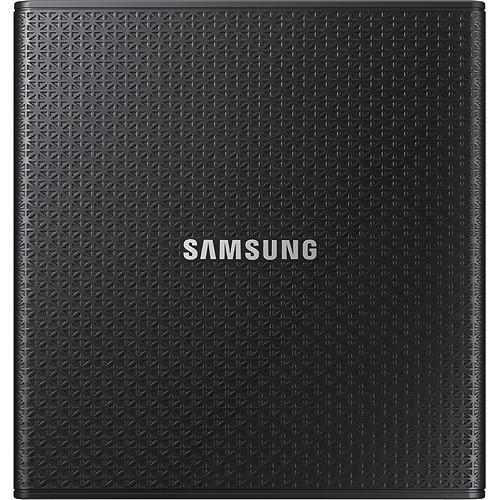 The enclosed instructions were very straightforward, but very new to me. The hub connects directly to your wireless router, and after a series of futuristic sounding beeps a final melody signifies it has paired with the hub. My excitement had been building up imagining the apartment parties, the study nights, and the relaxing evenings when I can play my favorite Pandora stations.
The final step was to download the Samsung Multiroom App… I immediately clenched since I own an iPhone and figured I wouldn't find it in the App Store considering all Samsung phones are Android. To my relief, the app is available on both Google Play and the App Store. I downloaded the app and when opening it, since I was connected to the Wi-Fi, the speaker was instantly in my control.
I was immediately worried at the fact that anyone connected to my Wi-Fi would be able to control my speaker, and the pranks my friends would probably play on me ran through my head. I imagined someone waking me up in the middle of the night to death metal or some horror video, but I knew no one would find out about this, and my Wi-Fi is secure!
By the way, the streaming options aren't limited to Pandora or the music on your phone. You can also connect directly to the Amazon Cloud Player, iHeartRadio, Rhapsody, Spotify, TuneIn Radio, and 8tracks, among other music services, and with an easy connection to your home network, enjoy music stored on your PC or Mac computer as well.
I am not a speaker connoisseur but I know that the Samsung SHAPE Wireless Audio System is the best set of speakers I've ever had. I most of all enjoy the simplicity of the Samsung Multiroom App- you can set alarms, play radio, change the volume, treble, bass, and balance all without leaving your bed. It's never been easier to immerse myself in my favorite music!
Like what you see?
Visit a Best Buy store this month to test and try the latest and greatest in audio!
LOVE HOW YOU LiSTEN.