Lyft! And that's just what we did yesterday. I had never used this particular ride-sharing service before, but heard about a special promotion this weekend where you can request a free ride in Ghost Mode and a Ghostbusters Ecto-1 picks you up, so I thought I'd surprise my kids.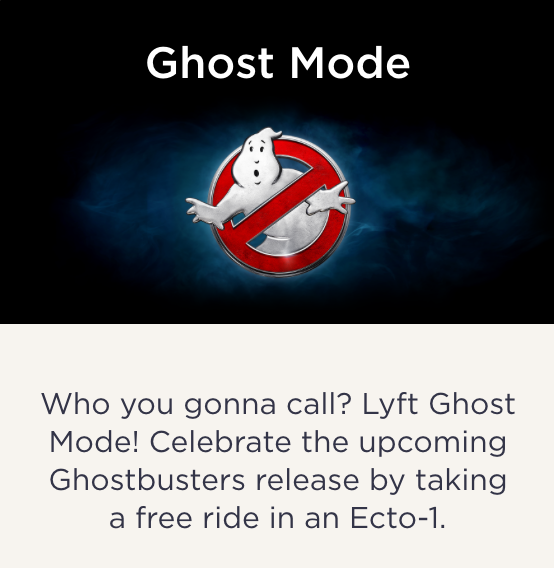 I downloaded the app, registered with Facebook, and within seconds I was able to request our Ecto-1 ride. Super easy! Use this link to sign up for Lyft and get FREE credit for future rides: https://lyft.com/iai/MARIANA904609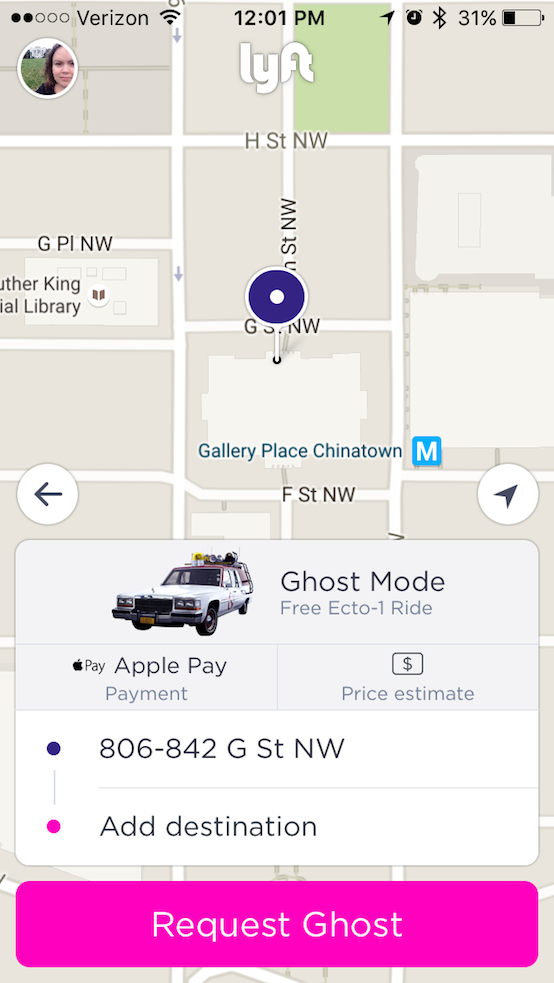 4 minutes later, our ghost-busting car rolled up! While I was slightly disappointed that our Ecto-1 was obviously a replica, I understand that there aren't many Cadillac hearses in the district.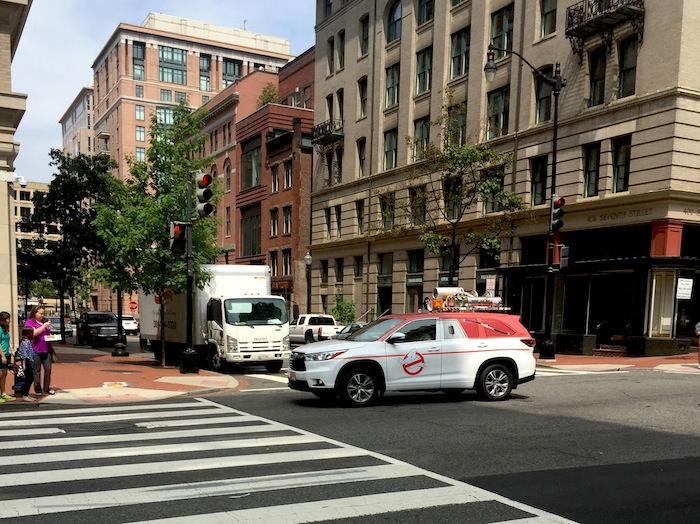 Our driver, Derek, was super friendly. He was wearing a Ghostbusters jumpsuit and having so much fun playing the part! He gave the three of us Lyft goodie bags filled with Hi-C Ecto Coolers and Ghostbusters-themed Twinkies by Hostess.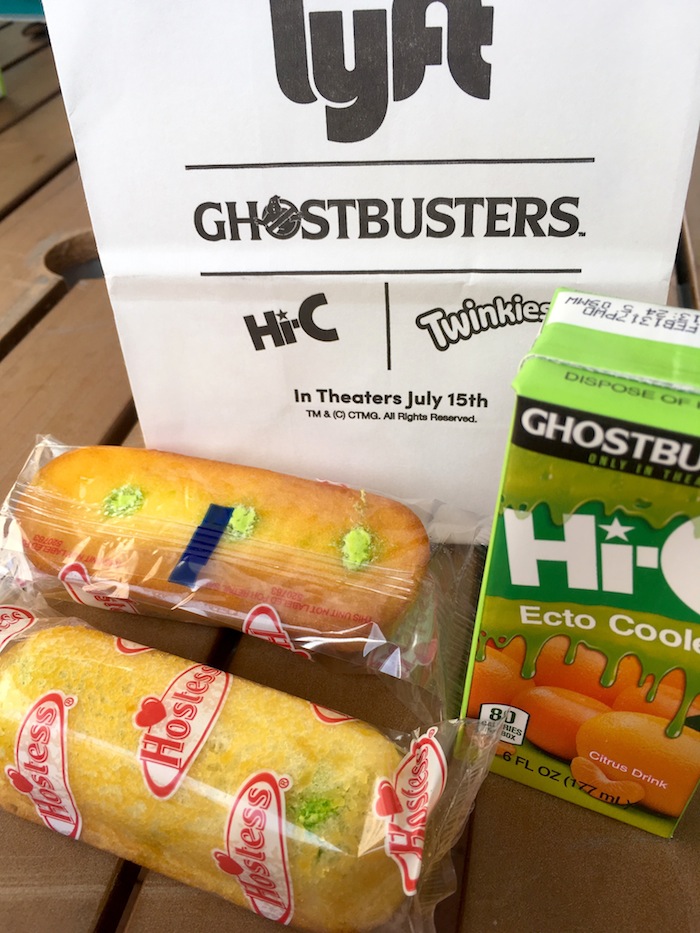 I uploaded my Snapchat story to Youtube so you can see what our experience was like. MrsMarianaP on Snap, if you want to follow me there!
While we only took about a 7 minute ride around the block, the girls got a kick out of it! It was so fun seeing pedestrians staring, waving, and taking photos. This was definitely a memorable experience and I plan on using Lyft again!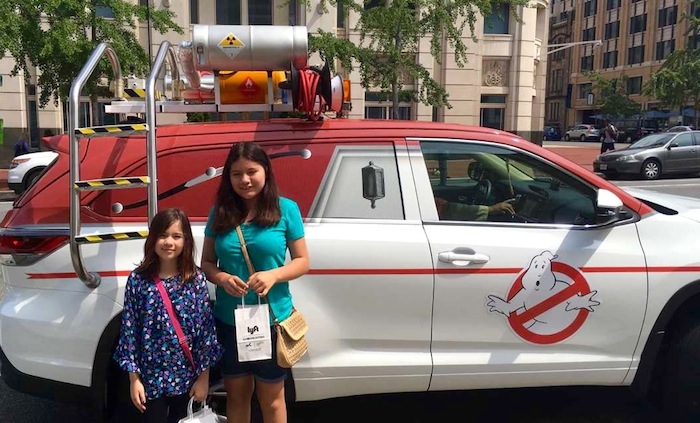 Ghost Mode is available through tonight (Saturday) at 8pm local time in Washington, DC, Boston, Los Angeles, New York City, and San Francisco. To read more about it, visit the Lyft blog at blog.lyft.com/lyft-ghost-mode and watch this video:

Are you planning to go see the reboot of Ghostbusters that hits theaters in a couple of weeks? My daughters are excited about it!