… I've watched the Biggest Loser without anything to munch on. Ice cream is my usual pick, but cookies and cake have occasionally made an appearance. I always felt guilty doing this. I'm watching these people get skinnier and skinnier as the weeks go by, while I just sit here and gorge on Ben & Jerry's. It just doesn't make any sense!
But apparently this is an epidemic! These are just a few things people were saying on Twitter earlier this evening: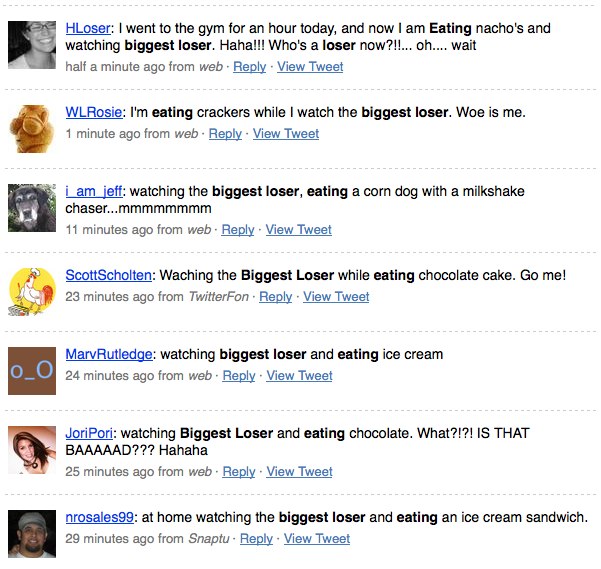 If you do a search for "Biggest Loser eating", you'll find hundreds of results like those above. I found over 40 pages' worth, and that's just from the past month! In a way, it's comforting to know that I'm not the only one that does this, but it's also somewhat disturbing, you know?
Right now all I have in my hand is a cup of blueberry-green tea (lots of antioxidants!), sweetened with a tiny bit of Splenda. Aren't you proud of me?
Now it's your turn – put the cookies down and have a piece of fruit instead!