This is a sponsored post, but all opinions are my own.
You could say that U.S. Olympic Gold Medalist Tom Dolan is one of the best all-around swimmers in the history of the sport. From winning back-to-back gold medals in the 1996 and 2000 Olympic Games, to holding a world record for 9 years, his accomplishments are many! You might even recognize him from a Sports Illustrated cover or a Wheaties box… but did you know that Tom Dolan turned his extensive swimming background and his passion for the sport into Tom Dolan Swim School?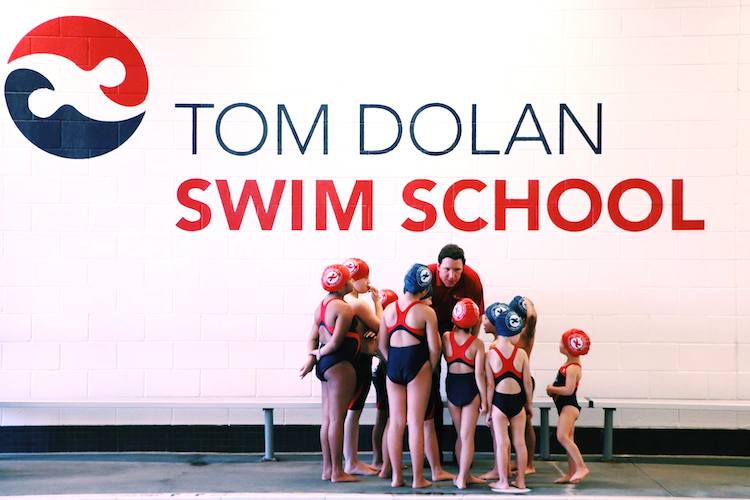 Swim Thru Life. That's Tom Dolan Swim School's tagline. Winning medals and races is fun, but learning to swim is so much more than that. It's about building confidence and social skills, learning to set goals, gaining a sense of accomplishment, and learning to respect the water. Tom believes that swimming is a life skill, not just an activity – "It's about having the confidence to be a champion in life." And with four children under the age of five, he understands the importance of teaching kids the life-saving skill of swimming!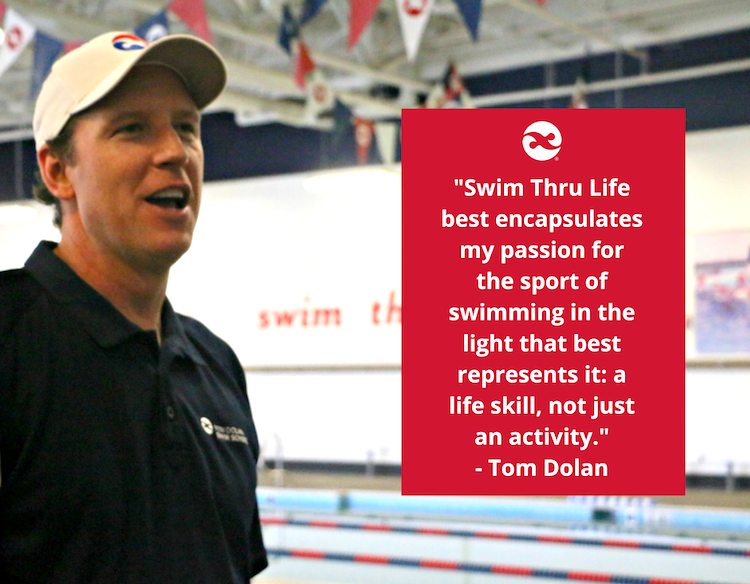 Designed with families in mind, Tom Dolan Swim School's second location in Northern Virginia is opening in early February! It's going to be such a great addition to the Arlington and Falls Church area… where Tom Dolan grew up.
When learning to swim at Tom Dolan Swim School, kids first learn to become comfortable in the water. Then there are various levels of stroke development, from learning proper head and body position to techniques like the backstroke, breaststroke and butterfly. The third step is stroke enhancement, where those skills are fine-tuned.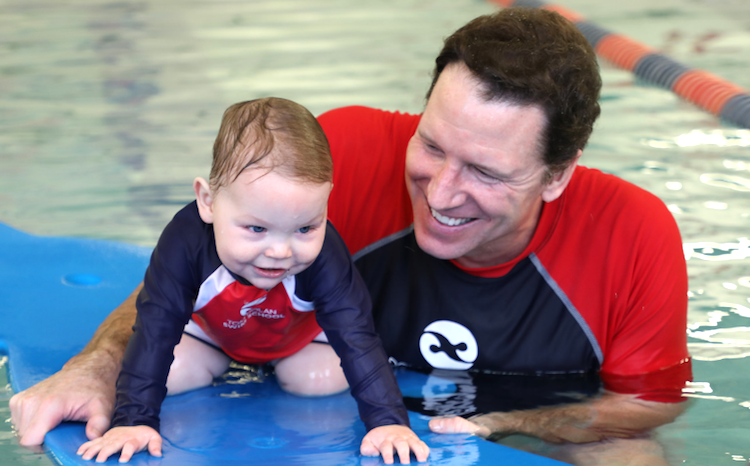 Classes are small — only 4 to 5 students in each group — so each child gets plenty of personal attention and more of a connection with their instructor, which builds trust. Perhaps learning to swim one of your New Year's resolutions? There's also an adult swimming program for all skill levels.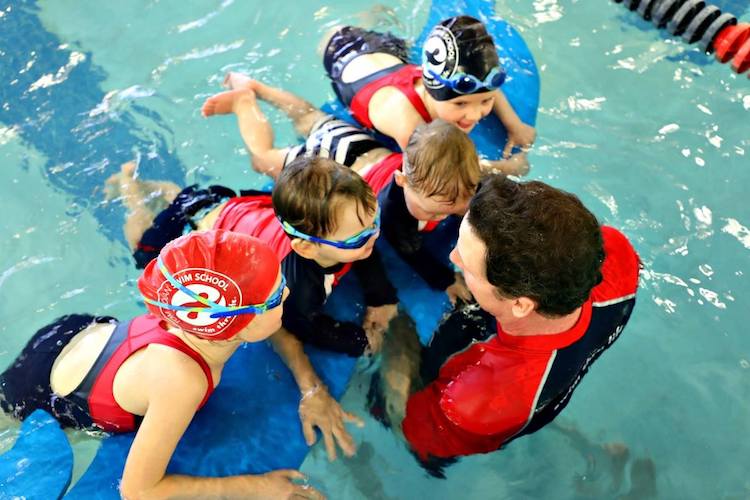 With summer just a few months away, this is the perfect time to enroll your kids in swim lessons. It's also a great indoor family activity since it's way too cold to be outside! Click HERE to learn more about Tom Dolan Swim School and register for classes. And book your birthday parties early — with so many families in the neighborhood, I have a feeling they're going to be a big hit!
THIS WEEK: Register to start swim lessons in February, and you'll receive a FREE pair of goggles. Offer ends 1/24. Register here.
Location of the second Tom Dolan Swim School:
6112-A Arlington Blvd, Falls Church, VA
(in Willston Centre II shopping center near Target and Chick-fil-A)
· (571) 933-8944
· fallschurch@tomdolanswimschool.com