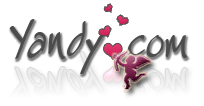 Yandy.com is one of the leading suppliers of lingerie and costumes on the Internet. You can find everything from women's clothing, PJs, robes, bras, and panties, to hose, shoes, handbags, and even Halloween costumes on this easy to navigate site.
I was given the opportunity to review any item from their store under $30. This seems like an easy enough task, right? However, with hundreds of choices all at reasonable prices, it was a tough decision to make! I managed to narrow it down to a few pieces, and decided on a leather bra. I always thought of leather lingerie to be expensive, so I was surprised to see so many options under $30. I've never owned anything made out of leather besides a suede jacket, so while a little unconventional, I'm very happy with my selection!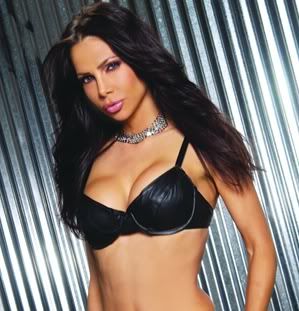 Made of 100% leather, this underwire bra has adjustable straps and hook and eye back closure, just like a regular bra. The only difference is that size is measured in bust measurement, so it's easy to order the wrong size if you don't read the description. The leather is soft and smooth, with only a hint of that usual leather smell. The bra is comfortable, and I'd imagine it could look good on just about anyone, as it comes in a variety of sizes, in both regular and plus. There's a 'toughness' to this bra that contrasts with all the lacey undergarments I usually tend to reach for, and I like that.
Valentine's Day is just about two weeks away. There's still time to buy something for yourself or your loved one, as Yandy offers super-fast shipping! Order before 4pm PST/7pm EST and your purchase will ship the same day. Plus, priority shipping is free with a purchase of $70 or more.
Yandy provided me with the bra pictured above for the purpose of this review.