Spring has sprung at Walt Disney World Resort! This is such a beautiful time to visit the parks. The weather is perfection, and the Epcot International Flower & Garden Festival is in full bloom. We were just there a couple of weeks ago, and I've been thinking about how it was such an amazing trip, but SO different now that my daughters are older.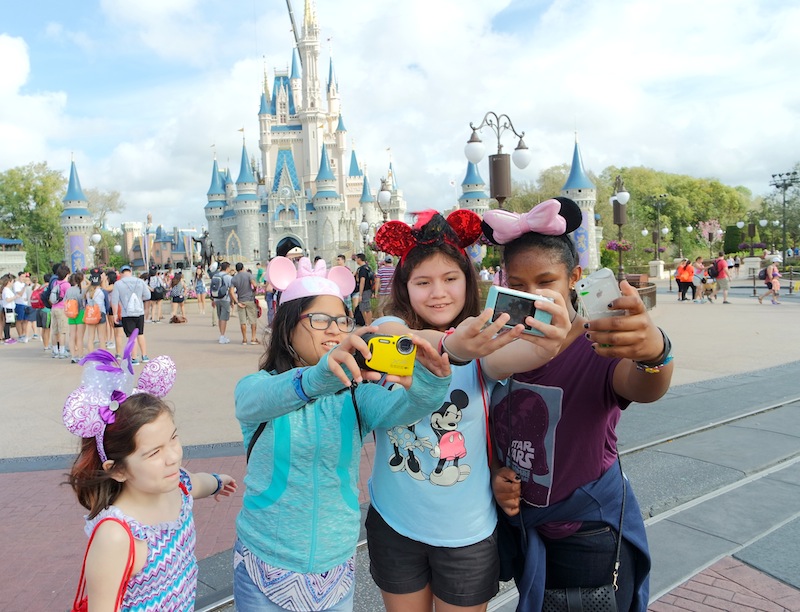 Gone are the days when I could surprise the girls with a trip to see their favorite Mouse. Now they want to be a part of every aspect of the planning, from deciding where we're going to eat to what rides to use FastPass+ for. They downloaded the My Disney Experience mobile app onto their iPad the moment I told them about the trip, and began picking their favorite rides after doing some careful research. I loved how they figured out which rides were closed (Soarin'… big bummer!) and which might be too scary (The Twilight Zone Tower of Terror). They really did all the work for me this time around!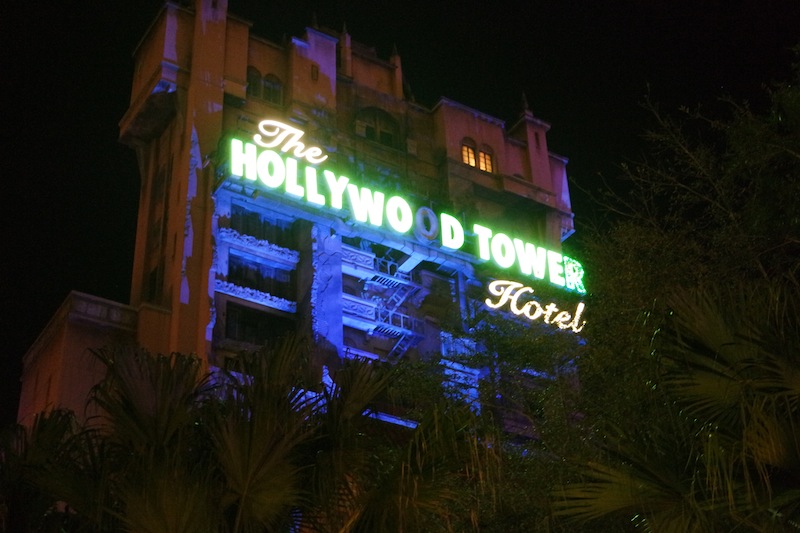 Eating out was an adventure because… no more kids' meals! At least not for Maya. She has the appetite of a football player, so finishing an adult meal wasn't the problem, but finding something to appeal to her picky tastes was sometimes a challenge. I'm usually all about eating together as a family, but I'd let the girls sit at their own table here and there, giving them some time to talk privately and allowing me a quiet moment to myself.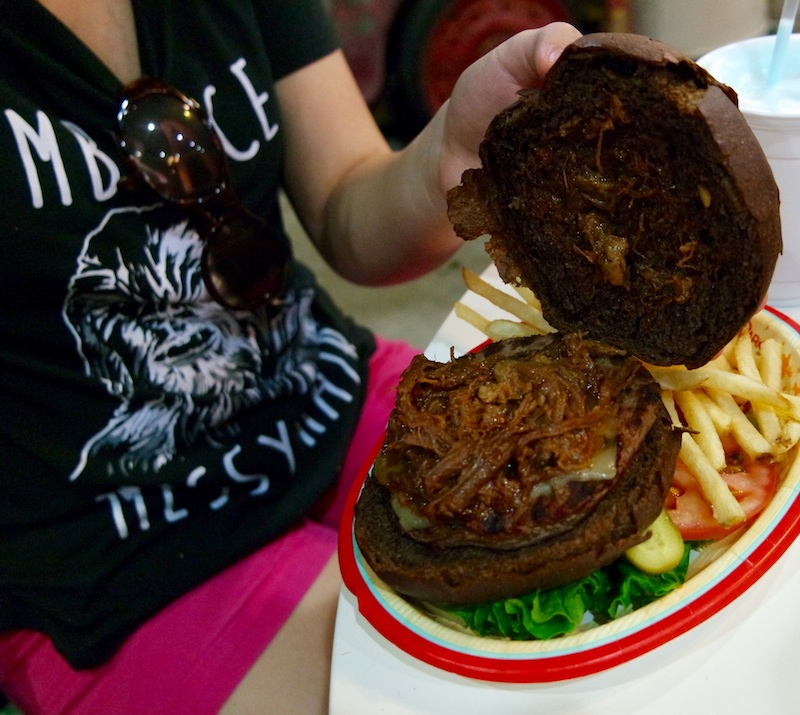 One of my favorite aspects of traveling with tweens is that we can do more now, staying at the parks until closing. This means no crowds and no strollers cutting you off as you run from ride to ride. Oh, the rides! Let me tell you, an 11-year-old is so much more adventurous than I expected. This was the first visit that we hit almost all the thrill rides, from conquering the Mountains at Magic Kingdom and Disney's Animal Kingdom, to the reimagined Test Track at Epcot, and the Rock 'N' Roller Coaster starring Aerosmith at Disney's Hollywood Studios. In fact, Mission: SPACE and The Twilight Zone Tower of Terror were the ONLY thrill rides the girls wouldn't get on, because they were just a teensy bit afraid. But that just leaves us with something to look forward to for our next trip! 😉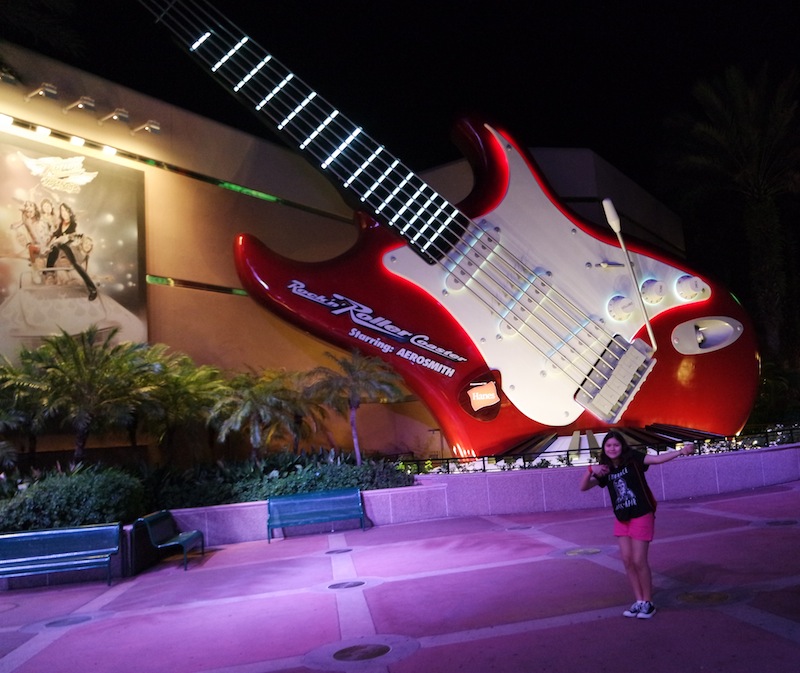 Staying at a resort on-site is the BEST because Extra Magic Hours! There's something so magical about Walt Disney World at night. The ambiance is more relaxed, the rides just seem a little more wild, and the fireworks shows are simply amazing! We watched a different one every night… IllumiNations: Reflections of Earth at Epcot the first evening, Symphony in the Stars: A Galactic Spectacular at Disney's Hollywood Studios the next, and Wishes Nighttime Spectacular at Magic Kingdom on our last night at the parks. The new Rivers of Light nighttime experience at Disney's Animal Kingdom looks like it's going to be impressive, so we'll have to plan another trip for that.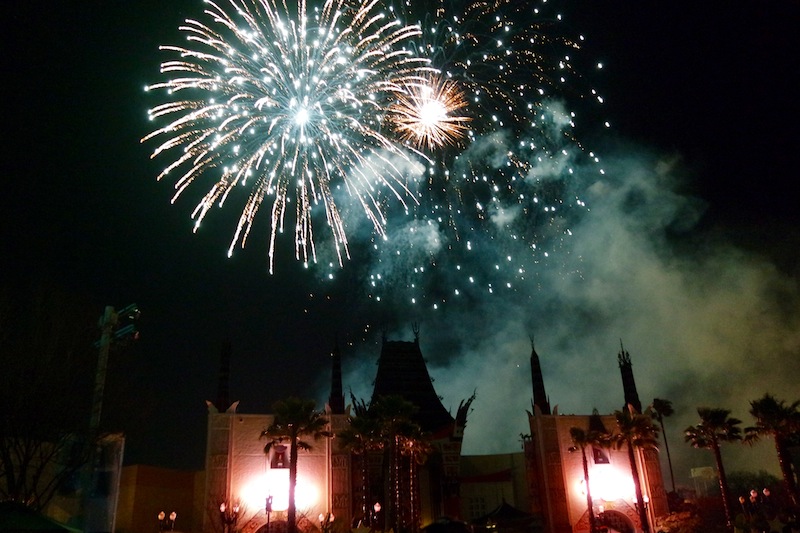 Sticking around for the "Kiss Goodnight" at Magic Kingdom was a memorable moment, too. It's a brief show that takes place after closing time, and worth the wait. The girls didn't know what was happening, so it was nice to be able to surprise them with that little bit of magic before heading home. I'm not ashamed to admit that on previous trips I'd always take my mom along so that she could put the girls to bed and I'd be able to stay out late. No need for a babysitter this time around, though the girls did miss hanging out with their grandma! Plus, Maya just thinks I'm the coolest mom for staying out so late AND letting them sleep in the next day. Now when she gives me major attitude and tells me I'm the meanest mom ever I can say, "Remember that night when we stayed at Magic Kingdom til 2 o'clock in the morning?!" Bwhahaha!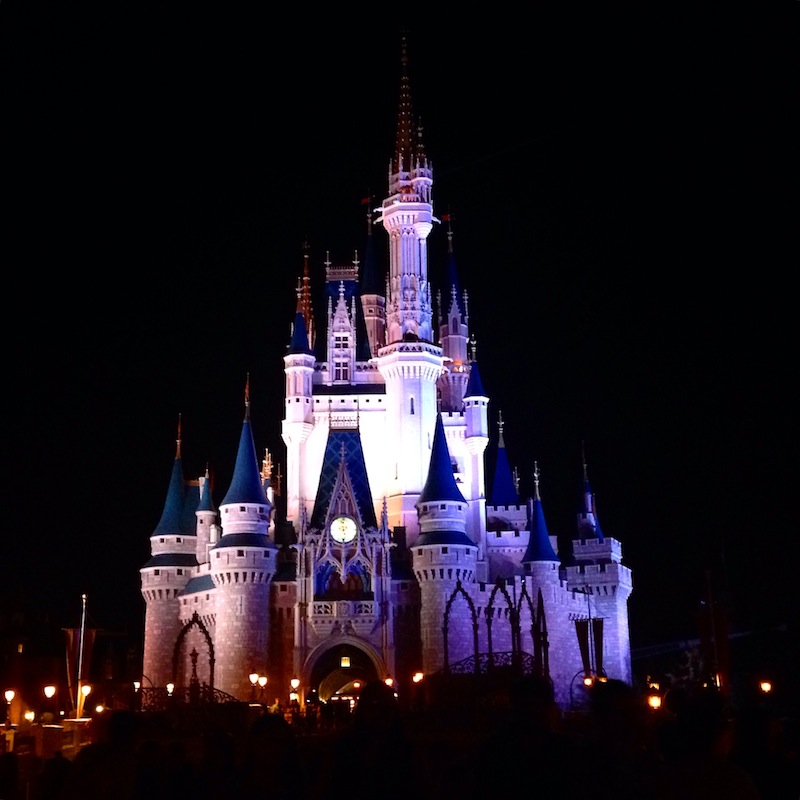 That said, I've realized that downtime is just as important with older kids as it is with the little ones. While we still went back to our resort in the middle of the day to rest, this time it wasn't to take a nap, but to relax by the pool or lay in bed and watch Disney Channel. It was also refreshing to get away from the parks for a while and stroll through the shops at Disney Springs, formerly Downtown Disney. That place has changed so much and there's even more coming!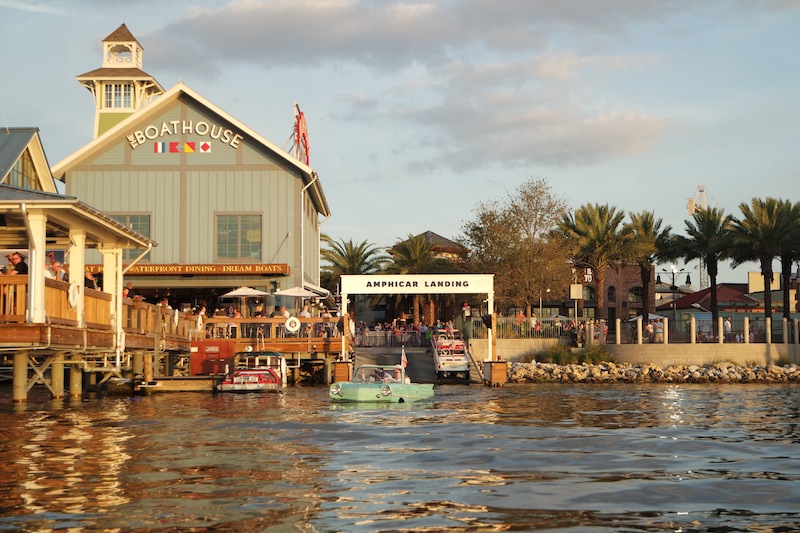 Even shopping with tweens is different. When they were little, I'd give the girls a small amount of money to spend on anything they wanted, and they'd usually opt for a big balloon or something that lit up, spending the rest on candy. Now Maya and Maura are much more thoughtful, preferring to buy things that are practical, like hats, earrings, a wallet, sunglasses, binoculars, and yes, even a little candy, then setting a little aside to buy small souvenirs for their friends.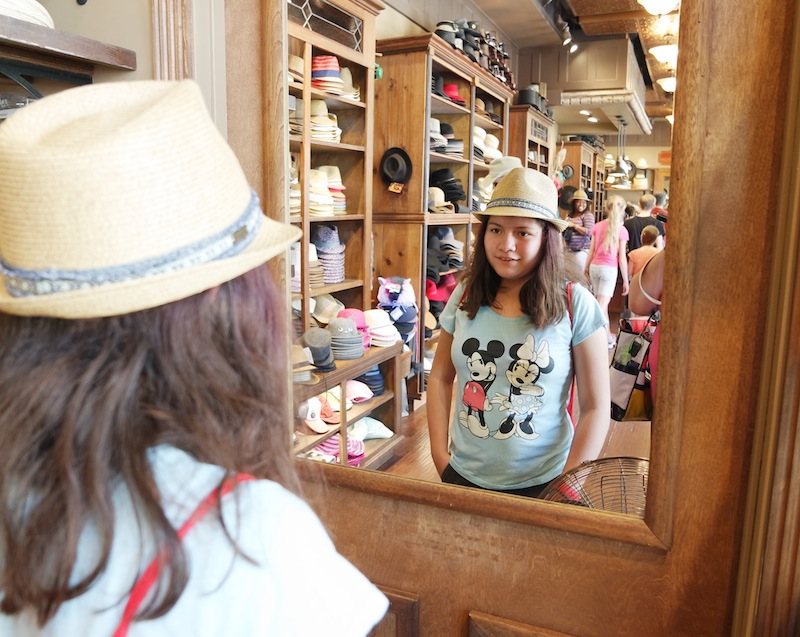 I even allowed them charge things with their MagicBands this time around, which they were incredibly excited about! Maura also bought her first mouse ears, since she decided to leave the Princess ear hat I bought her when she was a toddler at home. 🙁 She searched and searched until she found the perfect ones, and when she did, it was a moment I'll never forget. I still wear the ears I got when I was a teen, so I know this is a big deal!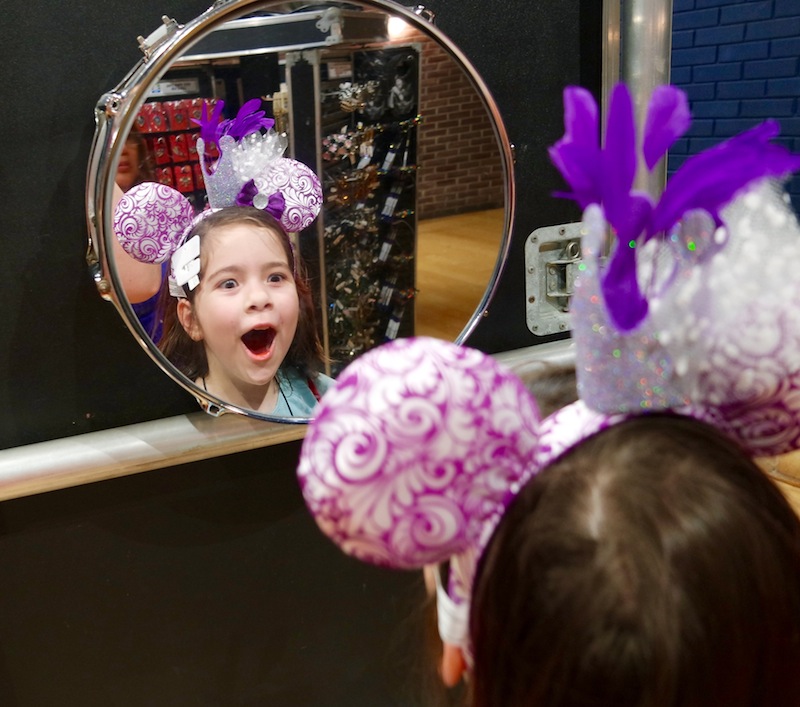 Did I mention we met Chewbacca? Yeah, that was awesome.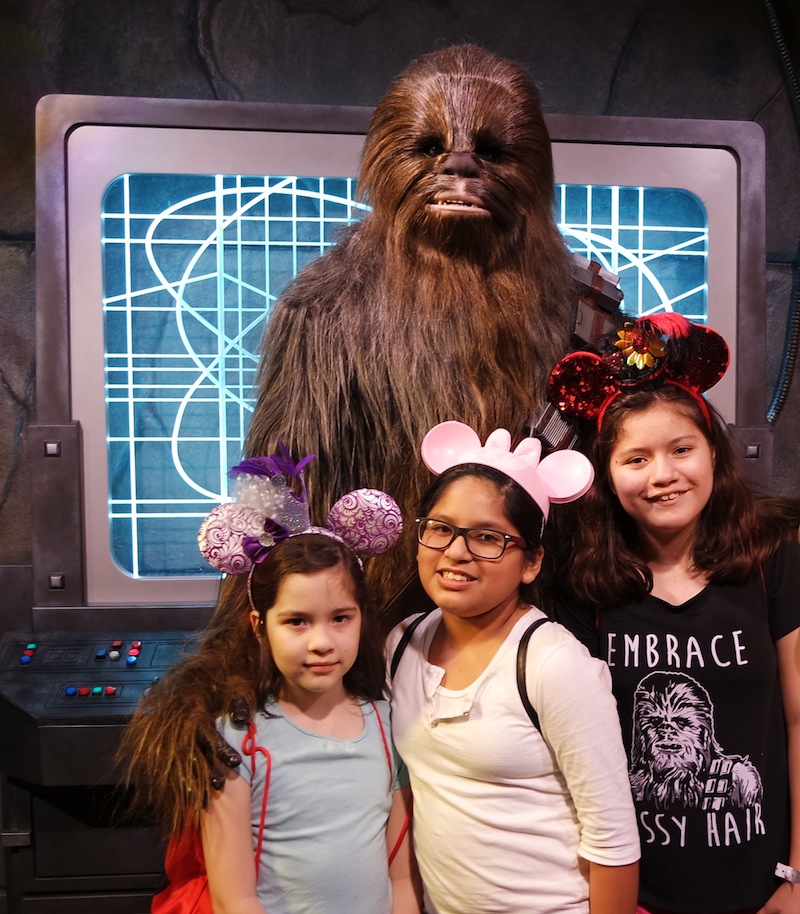 While I did miss the princesses from our previous visits, this trip was by far the most fun we've ever had at Walt Disney World. As we were riding the train back to Main Street USA on our last day at Magic Kingdom, Maura asked me, "Mom, do you think we'll ever outgrow Disney World?" "No," I assured her. "As I've gotten older, my love for Disney has just intensified, especially now that I get to experience it with you!" She stepped off the train with the biggest smile on her face.
For more information on planning a trip to Walt Disney World Resort with your tween, visit www.disneyworld.com/tweens. We were guests of Walt Disney World for this all-expenses paid trip, in exchange for sharing our experiences with you! Feel free to ask me questions here or shoot me an email. There's so much more to come, so hit that subscribe button in the sidebar so you don't miss a thing. The Disney Parks Moms Panel is another great resource!
Are you planning a trip to Walt Disney World soon?