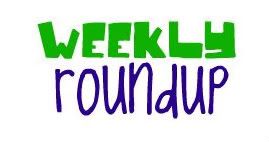 My 2-year 'blogoversary' is coming up this week! Can you believe it?!
I value my readership dearly; some of you have been with me for a long time! Starting Friday, I'll be looking back at fun memories from the past two years, showcasing some of my favorite brands, and giving away fantastic prizes!
On that note, do you have a giveaway to share? Link up below. From now on, this will go up every Sunday at noon EST.
If you're reading this via email or feed reader, be sure to click over to see all the giveaways.
If you're adding your giveaway, include a direct link and an end date, otherwise your entry may be deleted. Don't worry about coming back next week – your links will carry over until your giveaway ends.
Have a great week!