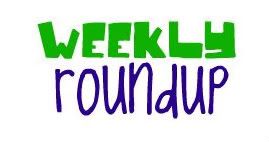 Hope everyone is having a fantastic holiday weekend! This year, we're just staying home for a change, because we have a busy month ahead! (And it's HOT here in DC. I've done the fireworks -on-the-Mall thing once, and that was enough for me! ;))
Do you have a giveaway to share? Link up below.
Reading this via email or feed reader? Be sure to click over to see all the giveaways.
Adding your giveaway? Include a direct link and an end date, otherwise your entry may be deleted. Don't worry about coming back next week – your links will carry over until your giveaway ends.
Happy Fourth of July! Have a great week!