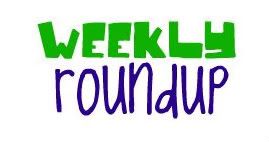 Still in Mexico. Hanging out with family. Big reunion. Lots of yummy food. As close to a vacation as I'm gonna get!
Giveaway winners will be picked tonight and announced tomorrow!
Do you have a giveaway to share? Link up below.
Reading this via email or feed reader? Be sure to click over to see all the giveaways.
Adding your giveaway? Include a direct link and an end date, otherwise your entry may be deleted. Don't worry about coming back next week – your links will carry over until your giveaway ends.
Have a great week!