I've been working hard all week, hence my light posting. I'm exercising everyday, but not over doing it. I've been guilty of doing that in the past, and then quitting because I feel sore, exhausted, burned out. I'm sure some of you can relate.
The humidity has really been kicking my butt this week! For some reason I have trouble breathing, get nauseous, dizzy even, when I'm outside for a prolonged period in humid conditions. I thought that perhaps I was coming down with something, but I've realized after several similar episodes that this has to be it.
Now I'm paying special attention to the weather and avoiding going out in the morning if the humidity is high (above 90%). I opt for the stationary bike in my husband's office instead. Not the same as the great outdoors, but at least I get to catch up on my DVR and mix things up a bit!
I can do an easy half-hour on the stationary bike, at around 15mph. I get my heart rate up in the 140's. I'd say that's a moderate to vigorous workout. On Monday the bike told me I burned 355 calories, and SparkPeople's fitness tracker, 356, when I chose a moderate activity level. Never had I seen the two numbers be so close! I have to say it's a super easy way to burn 350 calories. I got so into Project Runway that the minutes just flew by!
REWARDS
For every 5 pounds lost, I'm getting myself a little reward. I'm not planning them ahead of time, just flying by the seat of my (hopefully shrinking) pants. I knew I would do well this week, so I went ahead and ordered a couple of things from Amazon on Sunday. While I'm calling them 'rewards', they're something I actually needed – a new set of measuring cups and spoons! My old ones are either half lost or the weight/amount is practically rubbed off, so it was about time. I've had my eyes on this set for a while now. I signed up for the Amazon Moms program (it's free!) and ended up getting my delivery in one day. So awesome.
Aren't they adorable?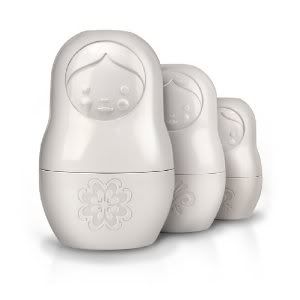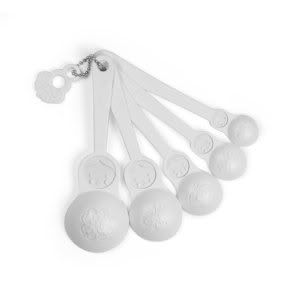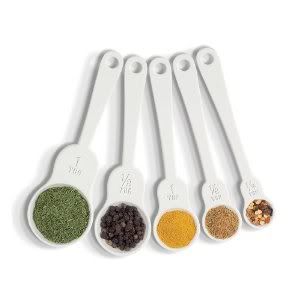 The measuring cups, by Fred & Friends, cost $9, which I think is a great value. You get 6 dry measuring cups made in the shapes of traditional Russian matroyshkas. They even nest like Russian dolls for easy storage. Unfortunately, convincing my daughters that they're not in fact toys has been close to impossible!
The inside of each cup is printed with the measurement – 1/4 cup, 1/3 cup, 1/2 cup, 2/3 cup, 3/4 cup, and 1 cup – and they're made out of heavy-duty plastic so I'm hoping they'll last me for a long time. This would make a cute house-warming or wedding/engagement gift.
The measuring spoons cost $7 for the set of 5 spoons. 1/4-, 1/2-, and 1-teaspoon sizes plus the requisite 1/2- and 1-tablespoon.
I also have my eyes on this Drink-Up Carafe and Glass ($20), by the same brand. In this case, the doll's head is drinking glass and the body holds water. Perfect for my nightstand.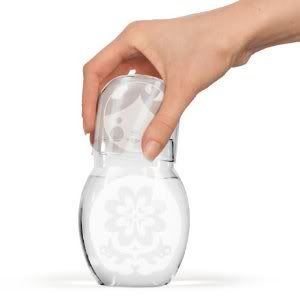 Heck, I may even start a collection. How cute are these Babushkups ($13) and storage containers ($18)!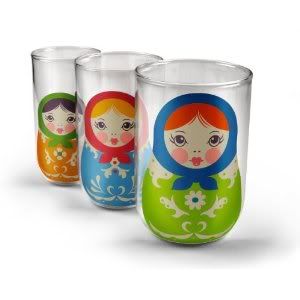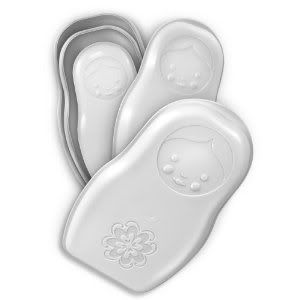 So, now that I've completely gone off on a tangent, it's time to see what the scale said this week…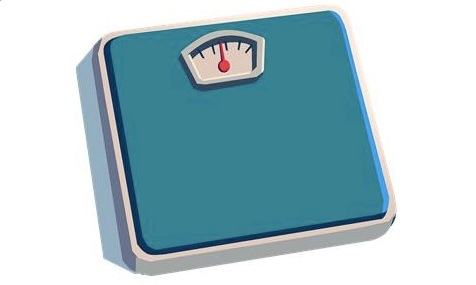 Weigh-in #2
Starting weight: 215 lbs
8/10/2011: 209 lbs
a loss of 6 pounds!
I told you I would have a good week! 😉
How is yours going?