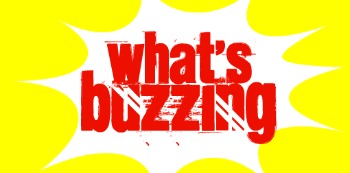 As the Thanksgiving weekend comes to an end and the Christmas season officially begins, be prepared for tons of gift ideas here. Every single day, between now and December 25th, I'll be reviewing toys, video games, and more, and as that time draws near, I'll give you some suggestions for last-minute gifts as well. Subscribe if you aren't already!
Here's what's buzzing on the web this week…
Blogs worth reading:
App of the week:
First off, learn all about How to Gift an App at Moms With Apps. Easy holiday gift! A small one, yes, but think of it as a virtual stocking stuffer.
The Velveteen Rabbit and The Night Before Christmas book apps, by Ruckus Media Group, are both free through tomorrow, 11/29! Available for the iPhone and iPad, they're normally $3.99, so get 'em now! My advice: If you think Santa may be bringing you a shiny new iPad this year, or upgrading your ancient cellphone to an iPhone, download iTunes NOW and take advantage of all the free apps! You can build an entire library of fun stuff before you even get your hands on your new device.
Contests and promotions:
I've been browsing Tech Savvy Mama's Holiday Gift Guides, and she has some great gift ideas for kids of all ages! Giveaways, too. Check it out: https://bit.ly/dbEEu5.
Louise is giving away a $150 Visa gift card at MomStart. Contest ends 12/13.
Win $1000, a VIP trip for 4 to a concert, and a bunch of other prizes in Just Dance 2's "Moove it. Groove it. Win it." sweepstakes – gamestop.com/justdance2.
Cool Website
Web2PDF – www.web2pdfconvert.com – sometimes you just want to take the Internet with you! Convert a web page to PDF with this handy web tool.
Food
Jen shares a recipe for mouthwatering Oreo Truffles over at Hey, Y'all. Hey, YUM!
Photography
Yesterday I took some photos of a friend and her family so that she could use them for her holiday cards, after she admired some earlier photos I had taken. This got me to thinking that maybe it's something I can do for a little extra $. I should probably take a photography class or two (and learn what all the buttons on my camera do first!) Read 14 Tips to be a Successful Freelance Photographer at dPS (Digital Photography School).
Technology:
Mashable has a pretty good holiday gift guide this year… lots of stuff I want on it, like the Nikon D3100 and the Xbox Kinect.
Tis the Season:
Have a great week!