It's lunchtime… what to eat? I'm a big fan of Wendy's salad offerings, and because there's a location about a mile away from my house, I tend to stop in quite often. Sometimes my husband will even surprise me by coming home unexpectedly with a big salad, a baked potato, and an ice cold Diet Coke from Wendy's. That's love… on a budget.
My favorite salad is Wendy's Asian Cashew Chicken Salad. With flavorful ingredients like fire-roasted edamame, fresh red peppers, crisp cucumbers, spicy roasted cashews, and warm, grilled chicken breast, and tossed in Marzetti® Simply Dressed® Light Spicy Asian Chili Vinaigrette, it's deliciously satisfying and filling. I savor every bite!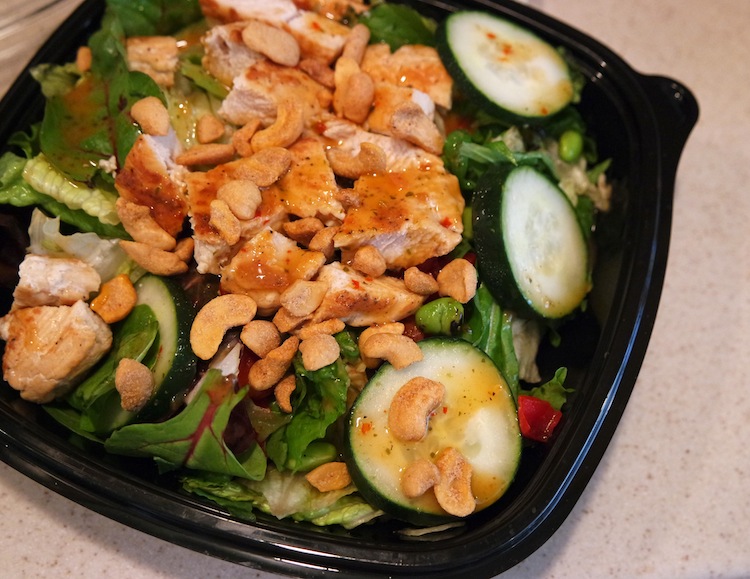 My husband prefers Wendy's Apple Pecan Chicken Salad. The sweet and savory combination of cranberries, crunchy red and green apples, and roasted pecans with creamy blue cheese crumbles won him over. Topped with a drizzle of Marzetti® Simply Dressed® Pomegranate Vinaigrette, I can see why he likes it so much! Just look at it… mouthwatering!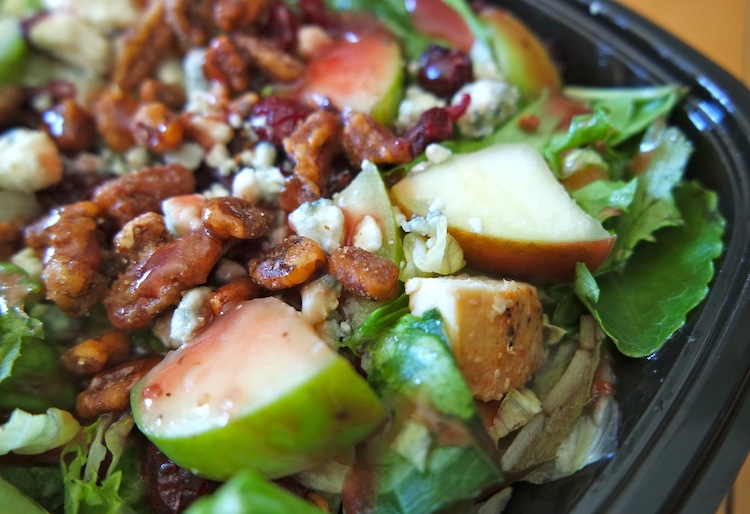 While other restaurants may use bagged lettuce, frozen produce, and factory-cooked meats, Wendy's doesn't cut corners, delivering fresh, quality ingredients in each of its premium salads. Because there is a difference between fresh and freshly-assembled. Fresh just tastes better! In each Wendy's restaurant, the crew chops full heads of fresh iceberg and romaine lettuce, cucumbers, red peppers, and tomatoes every day. There are shipments of produce to each restaurant throughout the week, ensuring that they're always serving their customers fresh ingredients. Even the premium, white-meat chicken breasts and thick-cut Applewood Smoked Bacon are grilled and cooked in-house at the time of your order and placed warm on every salad. This proves that quality ingredients CAN be convenient. Other restaurants should take note!
When you order a salad from Wendy's, it'll look something like this.
You can see the plastic cover steaming up because of the warm chicken.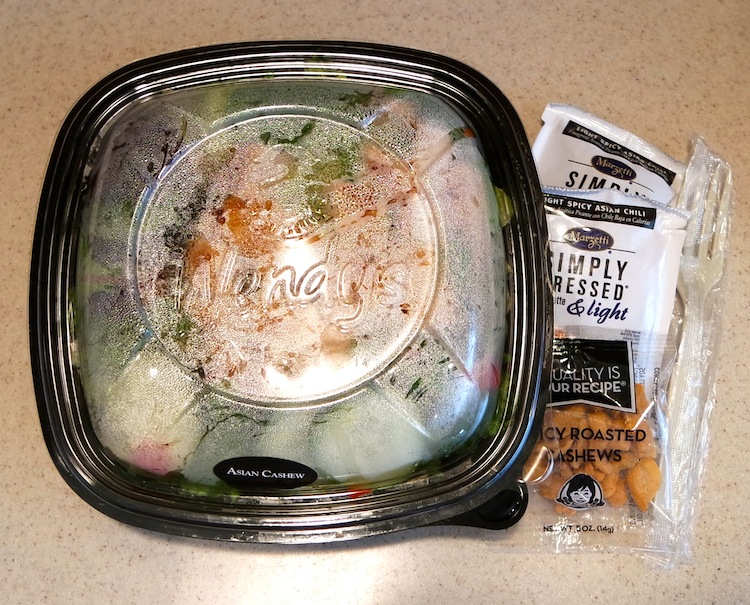 Inside, this is what you find… fresh ingredients!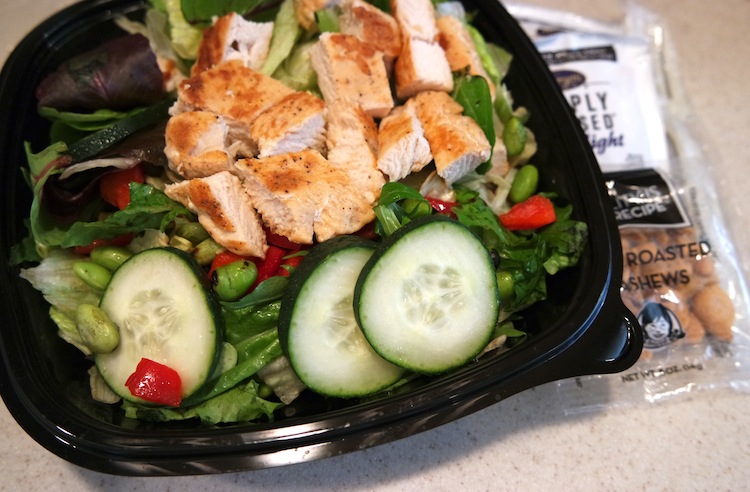 Cold, crisp cucumbers and red peppers, roasted edamame… YUM.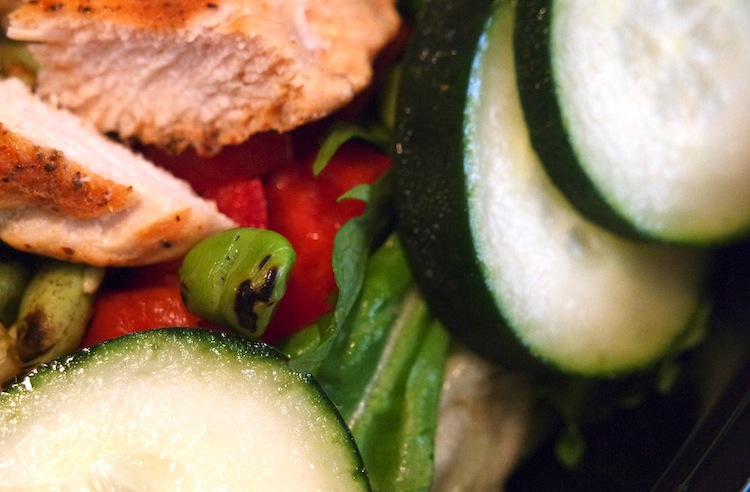 Dressing and nuts come on the side, in case you don't like that kind of thing.
These cashews are dusted with garlic, onion, cayenne pepper and sea salt. So good!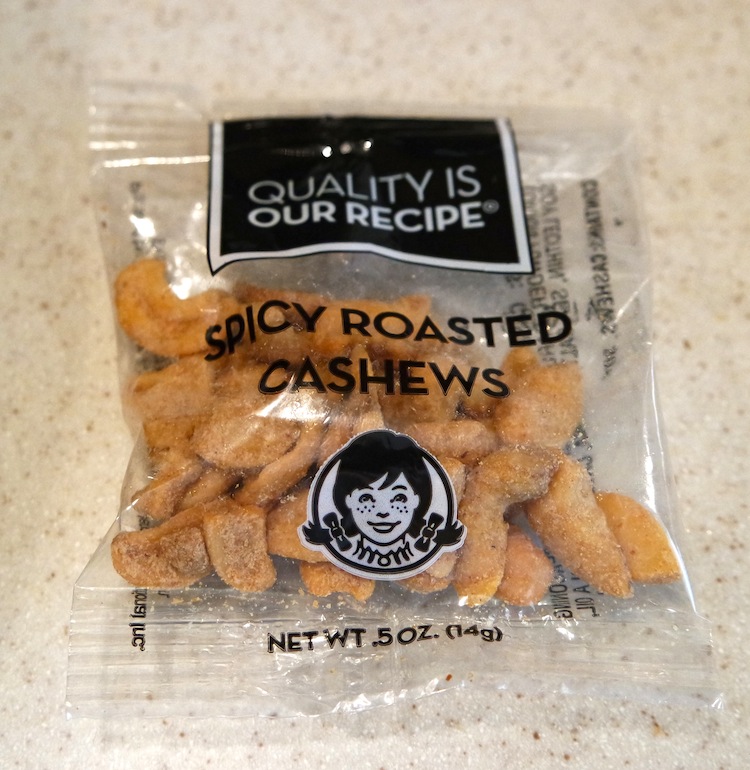 I add one packet of the dressing and the crunchy cashews, and dig in…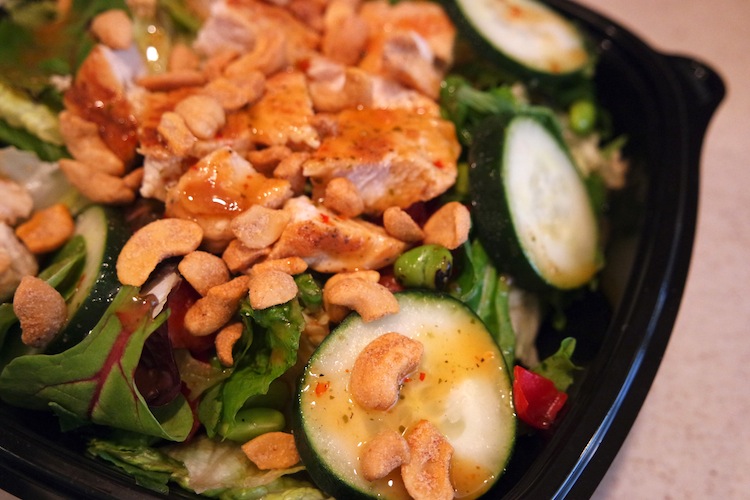 If you want to see how your Wendy's salad gets to you, take a look at Wendy's web video series, a behind-the-scenes look at the lifecycle of specific salad ingredients. The first video – "Wendy's Romaine Lettuce Journey" – follows a head of romaine lettuce from harvest to drive-thru!
It's time to look beyond the bowl – what goes into your favorite salads?
Have you tried Wendy's salads?
I was selected for this opportunity as a member of Clever Girls and the content and opinions expressed here are all my own.