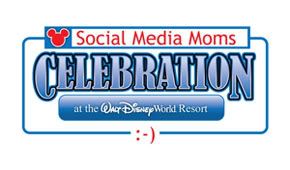 As wonderful as the speakers and sessions may be, to me the best part of any conference is networking. I'm honestly in awe of the people I met at the Social Media Moms Celebration. If you're like me, always looking for a new blog to read or a new person to follow on Twitter, you might enjoy visiting some of the links below.
I SAW OLD FRIENDS…
Amy – @ResourcefulMom / Resourceful Mommy – One of the organizers of the event, I'm lucky enough to count Amy as a dear friend.
Audrey – @AudreyMcClellan / Mom Generations – I met her and Colleen (below) at Time to Play last year. They are both the sweetest ladies you could ever meet… and have great blogs, too!
Cissy – @coolbabykid / Cool Baby Kid and Double Duty Divas – She was the lucky winner of a night in Cinderella's castle suite! Jealous or not, I'm always happy to see her… and I'm one of the newest Double Duty Divas!
Colleen – @classymommy / Classy Mommy – See Audrey above. 🙂
Elizabeth – @Elizabeth_N – She threw a great party at the Golden Inn last year, allowing my family and me to get away for a few days… that made her an instant friend!
Janine – @twincident / Twofer Mom – I could be bitter and focus on the fact that she, umm… got the LAST FREAKING PLANE OUT OF DC that Tuesday before the snowstorm, but no, I won't do that. I'll just mention how great a friend she is. She's also a social media whiz and a great mom (to twins… GAH!)
Jen – @onemomsworld / One Mom's World – I met her at BlogHer last year. She is just the warmest person and has a huge heart. She's dealing with a death in the family at this moment and really needs our support.
Nicole – @PoshNicole / Pink & Posh – She's the reason I no longer wear heels at blogger events. Hehe. No, really, Nicole is one of my oldest 'bloggy' friends. She's so giving and tons of fun to chat with.
Shannan – @slpowell / From Cribs to Car Keys – Originally met her at BlogHer, where we hit it off right away. She's such a sweetheart.
MET TWITTER FRIENDS IN REAL LIFE…
AND MADE NEW FRIENDS!
From left to right.. top row: Lorraine, Ana, (I don't know!), Dr. Daisy, Carolyn, Christie, Laura from WDW.  bottom row: Me, Jeannette, Denisse, and Melanie. Thanks to Jeannette for the photo!

Disclosure: I paid a fee to attend this conference, but as an attendee I received complimentary items, special discounts, and other exciting benefits such as food and entertainment, so my family and I could experience the magic of Walt Disney World.