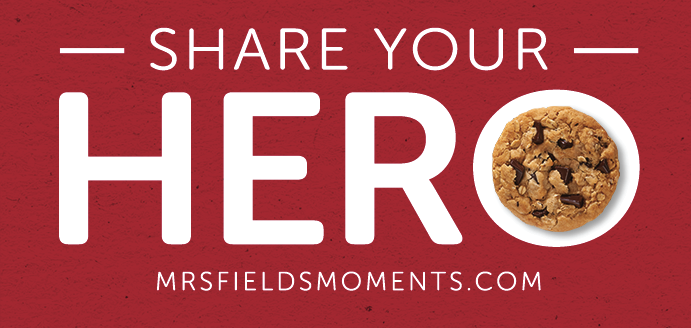 I was sent a box of cookies to nominate my heroes, and received
compensation for sharing this information, but all opinions are my own.
Last week, Mrs. Fields® sent us a box of cookies and challenged us to nominate our heroes for their #ShareYourHero campaign, a nationwide search for America's hometown heroes that will appear on future boxes of Mrs. Fields® cookies! I told my daughters about our mission and they were so excited to participate! "Who's your hero and why?" I asked them.
[crickets chirping]
Their silence led to a conversation about the meaning of the word hero. I showed them a video found on www.mrsfieldsmoments.com that explains how heroes (like cookies) come in all shapes and sizes. They could be little, or big. They could be close by, or far away.
Some heroes are simply known as "mom" and "dad"
"You're my hero because you took us to Disney World and you make us good food and take care of us," Maura told me, as she gave me a big hug. Aww!
"And dad is my hero because he gets rid of bugs that scare me. But he doesn't kill them! He just throws them outside. That's nice," she explained. Yep. He's braver than me! 😉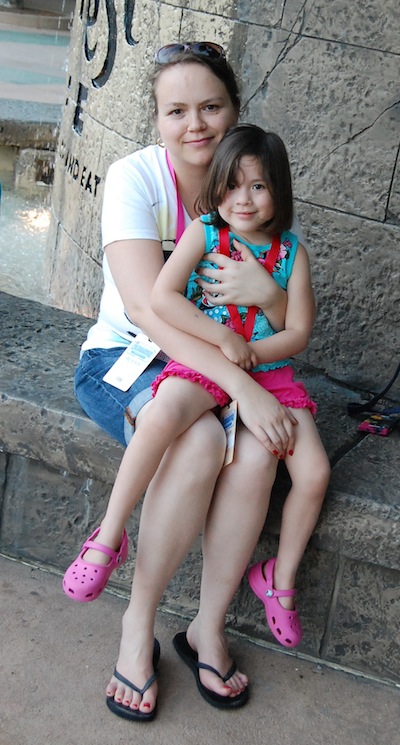 Teachers are heroes
"My teacher is my hero. She really loves her job and I look up to her," Maya said. And I'd have to agree! I've noticed Maya's become more organized and motivated over the past year, and more interested in reading, which she always struggled with in the past. Her confidence is at an all time high, since she was just elected vice president of her school's student council and appointed captain of the bus patrols. I truly believe her teacher has played a big role in fostering these skills and empowering her to be a leader! Maura also gave a cookie to her favorite teacher!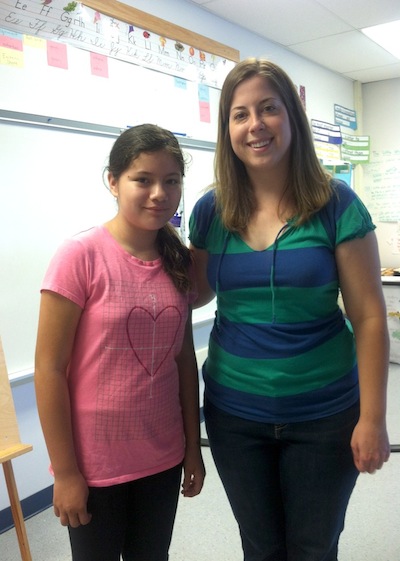 Doctors are heroes, too
"The vet that helped Pepper [our dog] when she was sick is a hero," said Maura. Yes! She certainly is. We love our sweet dog so much and can't imagine not having her around.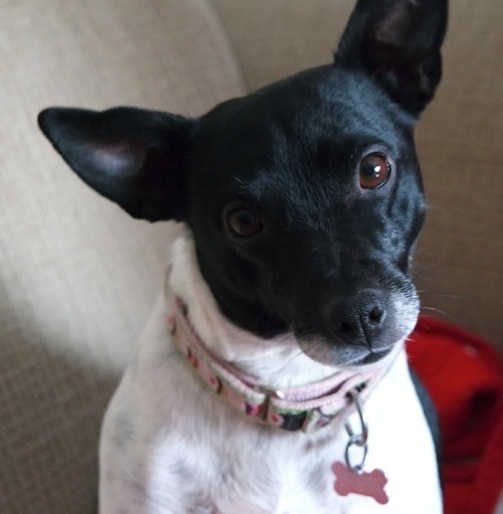 You could even say Pepper's our hero. Hero's don't have to be human, after all! She was abused, abandoned, and terribly traumatized, but despite everything she's been through, she's so kind and loving and wants nothing more than to snuggle and play with us. And we're her heroes – "If we didn't rescue her, where would she be now?" Maura asked.
The brave men and women that serve
and protect our country are heroes.
"And what about all the soldiers that we visited at Arlington National Cemetery?" Maya asked. Yes, those are definitely heroes. While some make small sacrifices, others, like those buried at the cemetery and those serving overseas, risk it all for our freedom. As a proud supporter of the USO, Mrs. Fields® is donating 25,000 cookies to our heroes in uniform.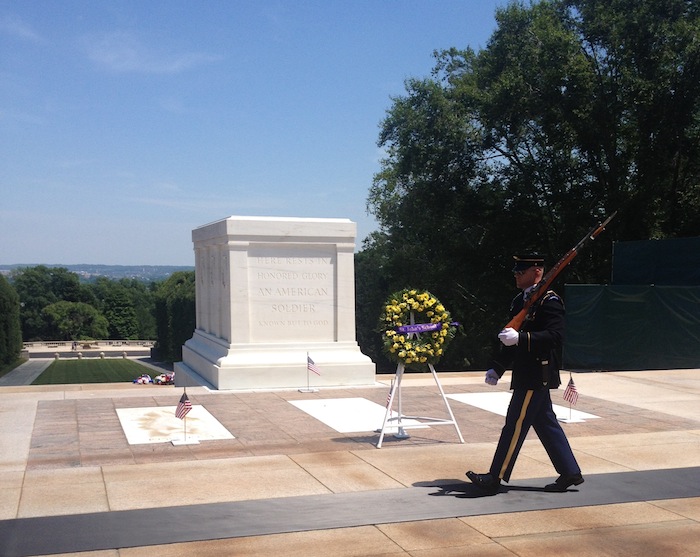 So what are you waiting for? Visit www.mrsfieldsmoments.com and share your hero's story! They could appear on a future box of Mrs. Fields® cookies. A sweet bonus? By entering, you'll receive a free cookie and you and your hero could win a year's supply! That's 52 boxes of cookies! Simply for sharing your story. Act quick, though – all entries must be received by June 30th to be eligible to win.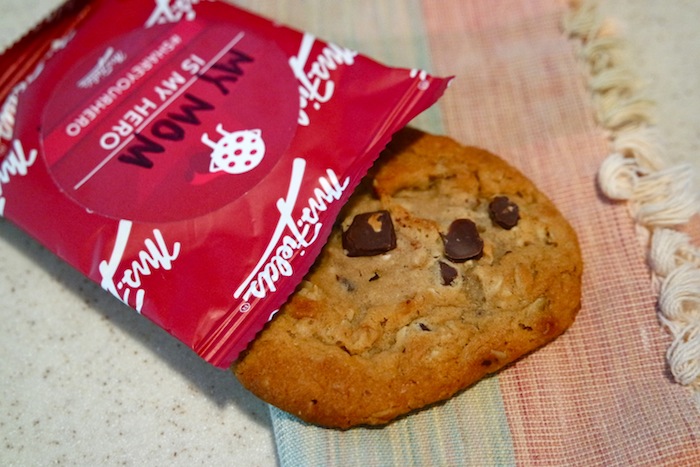 By the way, there are two new flavors of Mrs. Fields® cookies to try – Dark Chocolate Oatmeal and Butter Pecan Praline. I've tried the Dark Chocolate Oatmeal and it's oh-so-good! Rich chocolate chips in a chewy oatmeal cookie… yum! Don't miss out on the chance to get a free cookie – nominate your hero today! To join in the #ShareYourHero conversation, find Mrs. Fields on Twitter and Facebook.


Who's your hero?
I'd love to hear your story!