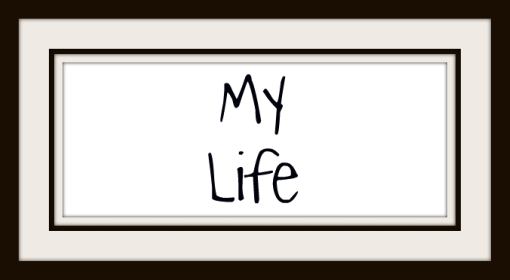 In the 6 weeks between August 1st and mid September, I lost 20 pounds on a low-carb diet.
Yay me!
I feel great. I'm full of energy and haven't had a headache in weeks (which I used to get almost daily). My husband compliments me left and right. My pants aren't as snug. My bras are more comfortable. My face looks thinner. Other people have noticed.
BUT
It's now been just over a month since I've lost any weight. I've maintained the 20 pound loss, yet it's a bit discouraging to not see the numbers on the scale budging.
I think my mistake has been not being as strict with my carbs now as I was early on. I finally found something that works for me, so why did I go off course?
Simply put, I'm a carbohydrate addict. Cake, cookies, candy, bread, crackers, fruit, chips, ice cream, pasta, coke… I can't get enough. Especially sweets. My husband can take one bite of a chocolate chip cookie and put it down, saving it for later. Me? I'll eat 5 or 6 with a big glass of milk before telling myself I've had enough. And I have to mentally will myself to put the cookies down, because my stomach won't tell me to.
I took the quiz on www.carbohydrateaddicts.com and got the highest score possible:
You have scored in the severe carbohydrate addiction range. You may be struggling to control your eating without realizing that your body has been fighting you, literally driving you to eat and then storing the excess food energy as fat.
Yesterday was a particularly bad day. I got some disappointing news and immersed myself in a bag of Halloween candy. I was considerate enough to not steal any of the loot my girls gathered at Boo at the Zoo, and just opened up one of the bags I bought to give to trick-or-treaters instead. Remind me to buy candy at the last minute next year. Or give that task to my husband.
Did eating multiple Twix bars make me feel better? Not in the least. Worse, in fact. Emotionally and physically. Not having sugar in weeks, and then gorging does not make for a happy tummy.
So tomorrow I will:
Have a healthy breakfast, with a balance of protein and carbs.
Rake leaves.
Go for a run (my 5K is in 15 days!).
Log back into SparkPeople to track my exercise minutes and food eaten.
There just aren't enough hours in the day to do everything I think I need to do! The keyword there is think, because there are definitely things I do that aren't necessary. Like the two hours of TV I watch every night.
Cooking, playing with my girls, blogging, Twittering, sleeping – now those are necessary! 😉
But obsessively cleaning the house, and watching hours and hours of TV… not so much. My house is never going to be clean enough, and I'll save my favorite TV shows for a reward after finishing my workout.
Anyone else struggling with a carb addiction?