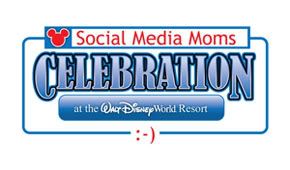 Friday, February 12th, was very, very rainy. All the more reason to look forward to an entire day of conference sessions at Disney's Contemporary Resort, where I would stay warm and dry!
It's hard to describe what the day was like. Intimate. Organized. Educational. Inspiring. The speakers were fabulous. Below are some of the highlights of their presentations.
Day 2
Speakers: Maxine Clark ~ Marissa Jaret Winokur ~ Kathy Ireland
Chris Brogan ~ Maryellen Hooper

Dinner and Dance Party at Hollywood Studios
President of Walt Disney World Resort, Meg Crofton, introduced Maxine Clark, the Chief Executive Bear of Build-A-Bear Workshop. She spoke of what inspired her to create this unique company.
I spoke with Maxine for a few minutes during lunch, and she is just the most gracious person. She's engaging and truly enjoyed connecting with all of us. I told her how my daughter's Build-a-Bear got her through a 30+ hour bus ride to Walt Disney World – she hugged that pink bear the entire time. Maxine was touched. She really does have "the beary best job in the entire world" – her words! For more on Maxine and BABW, follow her on Twitter @ChiefExecBear, visit her blog, and you can also find her on buildabearville.com with the name bearylucky.


Marissa is a Tony-award winning actress from Hairspray, and was also on Dancing with the Stars.
Follow Marissa on Twitter @MarissaJWinokur and check out her People.com blog.


We all know Kathy Ireland as a former supermodel. Now she's CEO of a design and marketing firm, Kathy Ireland Worldwide, which sells over 15,000 products in 27 countries. Her presentation focused on "real solutions for busy moms."
Follow Kathy on Twitter @kathyireland and visit her website at kathyireland.com. She just released a new book called Real Solutions for Busy Moms Devotional: 52 God-Inspired Messages for Your Heart.


Chris Brogan, President of New Marketing Labs, a new media marketing agency, and best-selling author of Trust Agents, is a blogger and a true social media expert. He has such a soothing, mellow voice. So pleasant to listen to! He talked about relationships, business, and trust – what's behind social media. I didn't take great notes at this point… it was a long day.
Follow Chris on Twitter: @chrisbrogan and visit www.chrisbrogan.com. He just released a new book, Social Media 101. Also check out Chris's About page for a great example of a disclosure.


Maryellen is a stand-up comic. Her act is about motherhood and marriage, and is absolutely hilarious! She picked on some of the attendees in the audience, which is always fun (because it wasn't me! Ha!) I haven't stepped foot inside a comedy club since before my kids were born, so this was a real treat! A wonderful way to end our day. My favorite line – "My friend gave birth at home in her bed with no drugs. I didn't even want to conceive that way."
We all came home with a DVD of her new show, "Stinky Flowers": A "Stand-Up" View of Marriage, Motherhood, & Life. It's basically the same show she did for us, with some animation and videos of family mixed in. So funny! I hear it'll premiere on TV soon. Visit Maryellen"s blog and maryellenhooper.com for more information. She'll be in San Antonio and Las Vegas in the coming weeks!


I felt bad for my family, as the rain kept them from enjoying the parks most of the day. Thank goodness it stopped in the late afternoon, just in time for our dinner at Hollywood Studios. We originally had a reservation for dinner with Cinderella, but after spending extra money on bus fare, it just wasn't in our budget, so I decided to skip it, and I'm glad we did. The dinner and dance party were so much fun! There was plenty of good food, beer and wine, and a great DJ playing all of our favorite dance hits.
Mickey and Minnie dropped by to take photos, as well as Goofy and Pluto, who stuck around to dance with the kids all evening. These character visits were probably my 5-year-old's favorite part of the trip!
Hollywood Studios was closed, but they opened up Toy Story Mania! just for us and I walked over with my 5-year-old and my brother to check it out. Other than Cinderella's Carrousel, this is the only ride that Maya begged to get on over and over again. That says a lot! It's a fairly new, interactive adventure inspired by – you guessed it – the "Toy Story" films! You get into a two-person vehicle and zip off into a 4-D world of carnival-style games hosted by Woody, Buzz, Jessie, and friends. Using a spring-action shooter to throw virtual projectiles at targets and rack up points, you compete with your fellow rider for the high score. We got some face time with the characters afterward.
It was very cool to be at the park after closing!

We went back to the restaurant to find my sister and mom dancing with Goofy. No lie.

Come back tomorrow to read about our last day at Walt Disney World, and to hear all about the people I met there. You can also go back and read about Day One, if you'd like. 😉
Disclosure: I paid a fee to attend this conference, but as an attendee I received complimentary items, special discounts, and other exciting benefits such as food and entertainment, so my family and I could experience the magic of Walt Disney World.