The difference between try and triumph is just a little umph! – Marvin Phillips
I've stayed far, far away from the computer this past week, so I missed last week's update. No worries, though! I'm still going strong! My trip to New York City was beyond wonderful. I had such a great time at Toy Fair, and even more fun out on the town with my husband every night! It's amazing how a little getaway can reenergize a relationship.
 THE PLAN
I'm happy/proud to say that I was sooooo good throughout my entire weekend in NYC. It's kind of amazing, honestly. In the past, trips like these have been my diet downfall, but not this time! The fact that I was super busy most of the day helped, for sure, but having a plan for my one daily lean & green meal was a must!
Even the one day I didn't have a plan, things worked out. I just went for the healthiest option – fish – and always carried a couple of Medifast bars in my purse, just in case.
I did have a drink on two separate nights, but made sure to pick a low cal/ low carb cocktail, and boy, did those drinks go straight to my head! I guess that's no surprise, considering I haven't had any alcohol since… last year. This also made it easy to stop at just one.
 CHALLENGES
While I was on plan all through the weekend, and even on Valentine's Day, Thursday was especially hard for me this week. It started perfectly – I even had a quick chat with my dietician in the morning – but things went downhill pretty quickly after that. I had a tiny bite of one of my daughter's Valentine's chocolates, which led to me eating the entire thing. And then 3 more, plus 2 dulce de leche candies my grandpa sent me from Mexico. Perhaps it was my mom flying back home the day before (I miss her!), or the candy just being there, or a combination of both, but it wasn't a good feeling. I gave away the rest of the candy that same afternoon, and as much as I wanted to beat myself up over it, I didn't let it ruin the rest of my day as I would have done in the past.
I used to be that way, but now I'm different
I used to have an all or nothing attitude, but now I just get right back on plan after hitting a bump in the road.
I used to be easily discouraged, but now I'm inspired and motivated to keep going, and use journaling and writing to keep me on track.
I used to eat mindlessly, but now I listen to my body, paying attention (and savoring!) every bite, stopping when I'm satisfied.
I used to think measuring my food was too much work, but now I do it without even thinking about it.
I used to drink more juice, coffee, and soda than water, but now I carry around my bottle of water with me everywhere.
I used to exercise sporadically, but now I strive to move more, sit less, every day. Even 10 minutes of dancing with my daughters gets my heart rate going!
I used to stay up late, but now I choose to go to bed early and wake up (a little) earlier instead. I give myself one weekend morning to sleep in.
I used to put everyone else first, but now I make taking care of MYSELF a priority.
I used to fear I would never lose this weight, but now… I'm doing it.
MY WEIGHT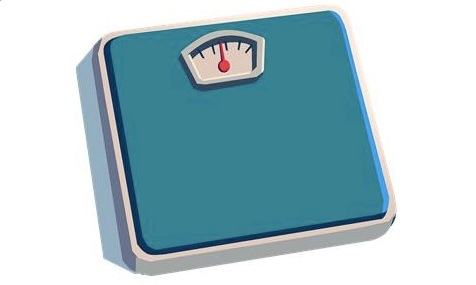 As I go into my 8th week on the Medifast plan, I've reached another milestone – 20 lbs gone forevahhhh! 4.8 lbs lost over the past two weeks. I don't like to focus on the numbers – or toot my own horn – but come on, 20 lbs in 50 days!! 
Starting weight: 211.6 lbs
Current weight: 191 lbs
20.6 lbs lost, 31 still to go!
REWARDS
I dropped by the Sephora store in Times Square last weekend and picked up a little makeup palette and a Bare Escentuals lipstick, my 15-lb reward! I missed my 20lb goal by a week, so no Broadway tickets, but I'll think of something else instead. I have my eye on a Trikke, actually. A body-powered, three-wheeled scooter, which looks like a lot of fun and a good way to get some exercise and playtime with the girls outside in the spring. It's a little (okay, a lot) outside of my budget right now, though, so we shall see. Ahem… my birthday's in June. Just sayin'.
Past rewards:
-5lbs: Silver earrings DONE!
-10lbs: EarBUDi clips DONE!
-15lbs: Sephora shopping spree DONE!
More info on MEDIFAST! A discount, too!
Does my success on the Medifast plan inspire you? I sure hope so! Use my coupon code, BUZZ56, and sign up for Medifast Advantage, and when you order $250+ of food, you'll receive 56 free Medifast Meals and free shipping!
The details: For your first order of $250+, use my code, and enroll in Medifast Advantage to receive 28 free meals. Do the same on your next order and you'll receive ANOTHER 28 free meals! This offer is only valid if you enroll in Medifast Advantage, and it's limited to one per customer. It's not valid with prior purchases, any other promotions or discounts, or for Medifast Ready-to-Drink Shakes. Check out Medifast's website for complete details on the program and discounts.
Disclosure: I receive free product in order to evaluate and comment on my experiences on the Medifast Program. Medifast products and the Medifast Program are not intended to diagnose, treat, cure, or prevent any disease or illness. Any medical improvements noted while on the program are related to weight loss in general, and not to Medifast products or programs.