It's been a while since my last Medifast update. Like two months, maybe? I've struggled to stay on plan this summer and at times, have almost felt like I'm failing at it. I even thought about just throwing in the towel at one point. To be honest, I've started this post so many times. I lost count of how many drafts are sitting in my blog's dashboard, from as far back as early June. It's hard to admit you're failing at something…
But it hit me when I weighed myself earlier this week, my hand halfway covering my eyes, that I'm not a failure. I've managed to maintain my weight loss for the past two months. I've lost 37 pounds this year, and I'm proud of that.
Having said that, I can't say I'm not disappointed in myself because that would be a lie. I've had such a hard time staying on plan these last 8 weeks, and I can't pinpoint why. I'll have one or two good days, then just mess up and feel terrible about it. And then repeat this behavior over and over.
I'm going to stop dwelling on this, and just move forward. One day at a time. For now, my bags are packed, and as soon as I finish writing this and close my laptop, I'll head to the airport. In my suitcase is enough Medifast food to feed me for five fun-filled days in New York City.
Until next week, folks. Wish me luck.
MY WEIGHT
Starting: 211.6 lbs / Current: 174.2 lbs / Goal: 160 lbs
37.4 lbs lost, 14.2 still to go!
INTERESTED IN LEARNING MORE ABOUT MEDIFAST?
Medifast has a great customer savings program! If you use my coupon code, BUZZ56, and sign up for Medifast Advantage, when you order $250+, you'll receive 56 free Medifast Meals and free shipping! Medifast Advantage has lots of perks, too, including free customizable meals and a free BlenderBottle with minimum purchase. Check out Medifast's website for complete details.
ALREADY A MFER? CHECK OUT THE NEW FOOD!
I got a package last week with some of Medifast's new products, and I'm liking what I tasted! And I tasted them all. There are: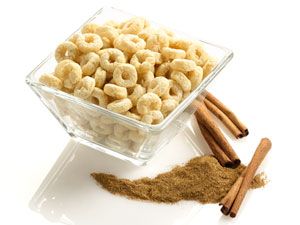 Reformulated Parmesan Cheese Puffs
Reformulated Chili Nacho Cheese Puffs
NEW Mixed Berry Cereal Crunch
NEW Cinnamon & Brown Sugar Cereal Crunch
NEW Mocha Ready-to-Drink Shake
The Parmesan Cheese Puffs are full of flavor. Garlicky. The Chili Nacho Cheese Puffs are surprisingly spicy and smoky. Both are great to satisfy your salty/cheesy/crunchy cravings and are just 110 calories per bag.
The new Cereal Crunch reminds me of Froot Loops, but not as sweet. I prefer the Cinnamon & Brown Sugar over the Mixed Berry. It feels like a treat. I've been eating this by itself and enjoy it quite a bit, but you can add some almond milk if you want to eat it like traditional cereal. Don't forget to count it as 1 condiment.
The new Mocha Ready-to-Drink Shake is probably my favorite of the bunch. It tastes like a Starbucks Mocha Frappuccino or Iced Mocha. For real. I stick mine in the freezer for about a half hour, and it comes out perfectly chilled and thick. The best thing is that it's ready to go right out of the package – no mixing required.
Like the other Medifast products I've tried, all these new foods count as a full Medifast meal, complete with vitamins, fiber, and protein.
Disclosure: I receive free product in order to evaluate and comment on my experiences on the Medifast Program. All opinions are my own. Medifast products and the Medifast Program are not intended to diagnose, treat, cure, or prevent any disease or illness. Any medical improvements noted while on the program are related to weight loss in general, and not to Medifast products or programs.