The principle is competing against yourself.
It's about self-improvement, about being better than you were the day before.
– Steve Young
Saturday night, I picked up a BodyMedia FIT at Best Buy. I kept going back and forth about it – Should I get a Striiv? Another Fitbit? – but finally decided on the BodyMedia FIT system, an armband that tracks my activity, calories, and sleep patterns. It was kind of an impulse buy… I checked BestBuy.com to see if it was in stock and was at the store minutes later. Don't get me wrong, I'm thrilled with my progress on the Medifast plan so far! I just want to kick things up a notch and make sure I reach a calorie differential of at least 1000 a day. I also want to get to know my body a little better. How much do I actually burn in that half hour on the treadmill? As much as 75 minutes of light cleaning, apparently. 😉 Only time will tell if this gadget will be a good motivational tool, but I'm liking it so far.
MY WEIGHT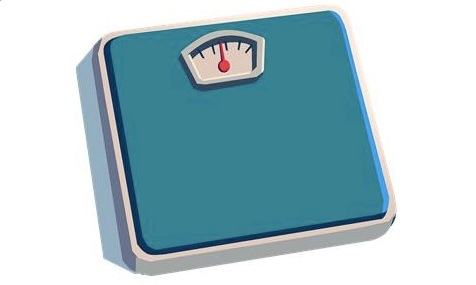 I have officially reached the 180s! So happy about that. I tried on the skirt I wore when I got married (a size 11/12 mini from Express, long story!) and it's just about an inch from zipping all the way up. Two months ago I couldn't even get it over my thighs. Amazing.
Starting weight: 211.6 lbs
Current weight: 188.2 lbs (a loss of 2.8 last week)
23.4 lbs lost, 28 still to go!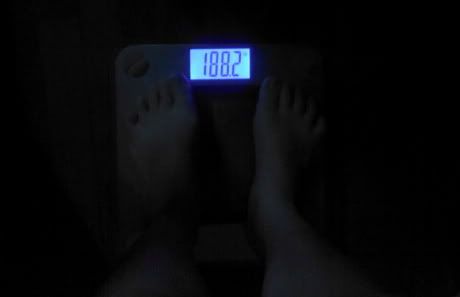 THE FOOD
This week I'm on a Medifast pancake kick. I've been eating one every day. The chocolate chip is my favorite, but the spiced aren't bad either! I add a tiny drizzle of Vermont sugar free syrup and the result is so yum. I have one of those little 5″ frying pans, which is the perfect fit for it. Medium/high heat, flip after 2 minutes, and it's done!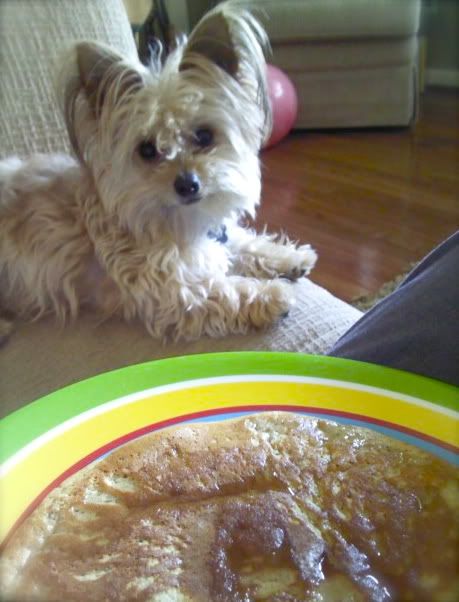 Does my success on the Medifast plan inspire you? Use my coupon code, BUZZ56, and sign up for Medifast Advantage, and when you order $250+ of food, you'll receive 56 free Medifast Meals and free shipping! Check out Medifast's website for complete details on the program and discounts.
Disclosure: I receive free product in order to evaluate and comment on my experiences on the Medifast Program. Medifast products and the Medifast Program are not intended to diagnose, treat, cure, or prevent any disease or illness. Any medical improvements noted while on the program are related to weight loss in general, and not to Medifast products or programs.