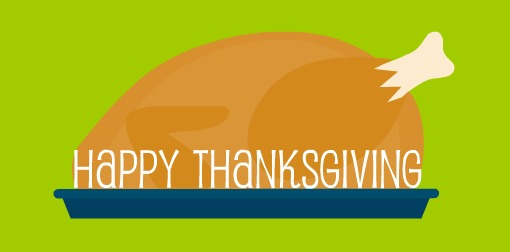 I was a guest at yet another Giant Food event last week. I'm so lucky to have an ongoing relationship with the grocery store chain. They really value mom-shoppers and it makes me feel so special to be a part of their ongoing improvements.
It was such a pleasure talking to Robin Michel, executive VP of Giant. She genuinely listens to what you have to say, be it positive feedback or not. It's obvious how much she really cares and understands the needs and wants of moms. She's been in the position for less than 6 months, but has done so much already! There's a great Washington Post article about her here.



The purpose of the luncheon was to get some advice on how to save time, money, and our sanity this holiday season. I can't believe Thanksgiving is really only a week away. Doesn't it feel like Halloween was just yesterday?
Below are some pointers I garnered from last week's luncheon. Hopefully this will help you in some way when you're planning your dinner!
Thanksgiving Tips
Jot down your guest list, noting if anyone has allergies or dietary restrictions. This forms a basis for your shopping list, and can help you figure out what other guests should bring if you're doing a potluck dinner.
Create your menu. Include your traditional recipes, but also search for a new recipe to try out. You might want to give it a trial run before the big night! 😉
Look at your dining table – will you need candles or a floral centerpiece? You can probably pick it up at the grocery store as well. A great idea is to create a fruit centerpiece; it can serve as dessert for those guests that don't have much of a sweet-tooth.
Create a complete shopping list, dividing it into "anytime" items and "buy later" items.
Skip the peak shopping hours! Make your grocery run before 11am, between 2 and 4 in the afternoon, or after 8pm.
Purchase your "anytime" items now. Things like decorations, beverages, canned and frozen goods. Don't forget the turkey! For everything else, wait until closer to Thanksgiving for optimum freshness.
The holidays are a great time to stock up! Buy an extra turkey; you won't find a better value and it lasts 6-9 months in a deep freezer. Buy roasts, frozen veggies, butter, and enough maple syrup to last you all year. Fill your pantry with canned fruits and vegetables and your favorite cream soups. Your pocketbook will thank you next year!
Remember that a 20-25 pound turkey will take at least 4 days to defrost in the refrigerator. You can buy a fresh turkey up to a week ahead, but remember that the sell-by date should not be more than 2 days before the day you plan to cook it, and fresh turkeys are significantly more expensive than frozen.
Use a meat thermometer! It's the best way to know exactly when the turkey is ready, without overcooking it or jeopardizing food safety. Insert the thermometer into the thickest part of the thigh, and remove the bird from the oven when it's reached 160 degrees F.
If you have kids at home, have fun activities available for them. Coloring books, stickers, games, a new toy – all items you can pick up at the grocery store while you shop. I've already started recording Thanksgiving-themed cartoons on the DVR for the girls to watch that day.
Shortcuts / Time savers
Clean out the fridge ahead of time to make room for premade dishes, party platters, and leftovers from dinner.
Set up the buffet and dining tables in advance.
Use versatile cookware, like white Pyrex bakeware. You can cook the food ahead of time, reheat it, serve it, and store leftovers in the fridge – all using the same dish.
Prepare as much as you can before Thanksgiving day. Make the soup and desserts, chop the onions and celery, peel and cook the potatoes, etc.
Frozen vegetables can be easily dressed up by adding nuts, grated cheese, or a special sauce. I love green beans with toasted pecans and a drizzle of olive oil! Best thing? It's ready in less than 10 minutes.
Purchase party platters for appetizers.
Serve store-bought pies, but make them your "own" by decorating with whipped cream, a sprinkle of nuts, or serve with ice cream.
Place a variety of beverages in a big tub so guests can serve themselves.
If you really want a stress-free Thanksgiving, order your entire meal from the grocery store! At Giant Food, you can get a 10-12 lb turkey, 2 tubs of mashed potatoes, gravy, stuffing, cranberry sauce, a dozen dinner rolls, and your choice of pie – all for under $50! Considering all the time saved, it really is a bargain.
I happen to have won a free Butterball turkey last week, so all I need is the sides to complete my dinner – and Giant has a solution for that as well, with their new "Meal Extras" package. I can get two side dishes, two large soups, a pie, and 12 rolls for $24.99. I'll probably toss up a salad, and ta-da! Dinner is served. We've all been sick this past week, so I just want to relax for the next few days and not worry about the mad-rush at the grocery store. Oh, what the heck – I might even get it all delivered.
What are your plans for Thanksgiving?