Right now I'm writing this from the desk in my room at Disney's beautiful Beach Club Resort at Walt Disney World. I flew in this afternoon, after being invited to attend a special event at Magic Kingdom park tomorrow – Princess Elena of Avalor's Royal Welcome!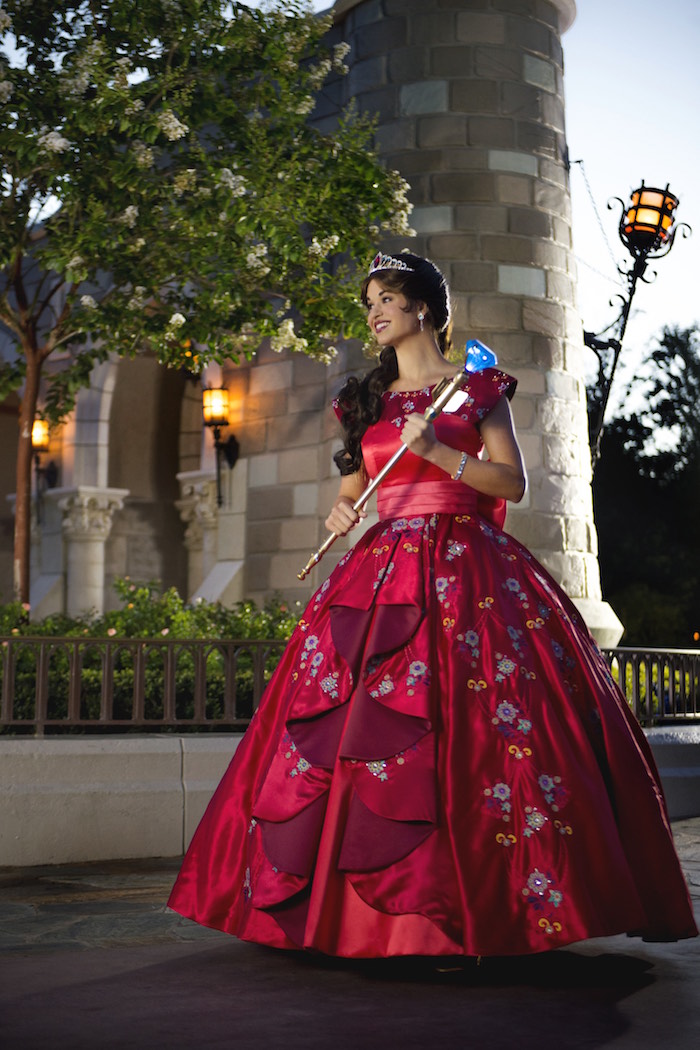 If you read my previous post about Elena, you know my girls and I just love her! Not only is she Disney's first Latina princess, but she's just a great new character all around and we've really enjoyed watching the new series on the Disney Channel Friday nights.
Tomorrow's special show will happen on the Cinderella Castle stage and be presented several times a day for a limited time, in case you're planning an upcoming trip to Walt Disney World. Be sure to tune in to either Disney's Facebook page or Disney's YouTube channel tomorrow (Thursday, August 11th), shortly before 11am ET / 8am PT to watch this special show LIVE!
I'll be posting updates on my Snapchat, Instagram, Twitter, and Facebook. While I'm only here for a little over 24 hours, it's going to be so much FUN and is such a welcome getaway during what has been a tough few months for me. I feel like all of this Elena buzz has given my blog and social media channels a much needed boost of inspiration! Can't wait to share more… let me know if you'll be watching!